White House Visitor Center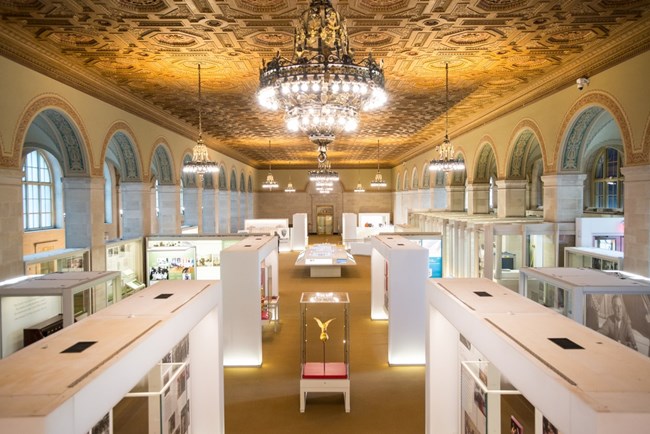 Where to go
The White House Visitor Center, located at 1450 Pennsylvania Ave. NW (map), offers visitors a window into the president's iconic home. The visitor center is temporarily closed in support of the Washington, DC Mayor's Order. Admission is free.

Please note the following safety mitigations will be in place upon reopening:
Visitor capacity is limited to 50 people
A face covering is required for entry
Security screening is required for entry to the visitor center.
What to see
The exhibit areas feature approximately 100 historical artifacts, interpretive panels, looping videos of photos and archival footage, and interactive elements for visitors of all ages. Visitors can explore an interactive touchscreen tour of the White House, view over 90 artifacts from the White House collection, and view the 14 minute film, "White House: Reflections From Within." Then shop in the White House Historical Association retail store to find the perfect souvenir.

Visit the information desk to inquire about ranger programs and special events at President's Park.
FAQs
Have tour questions? Visit our White House Tours page, or call the visitor center at (202) 208-1631.
Last updated: December 3, 2020