People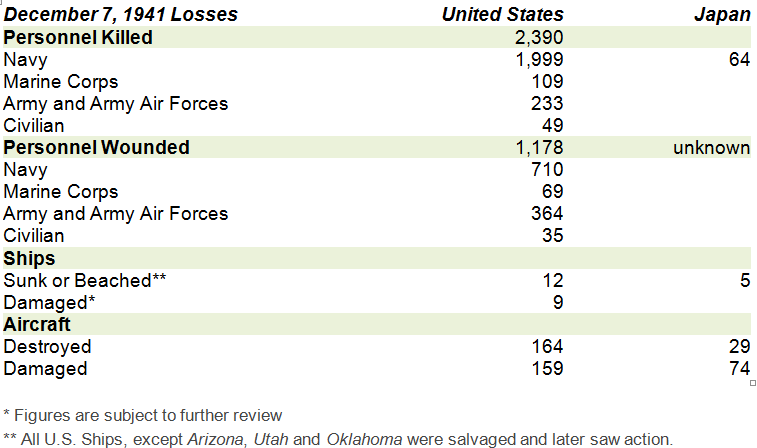 More than just a significant military battle in world history, the events at Pearl Harbor awakened the local military and civilian residents to the character of war. At the moment bombs began to fall, these men and women were instantly engaged into the depths of the human condition.
A total of 2,390 American service members and civilians were killed at Pearl Harbor due to the Dec. 7 attack.
Service Members
Of the 2,341 service members that died on December 7, 1941, almost half of them died on the USS
Arizona
, a total of 1,177. The second largest loss of life was on the USS
Oklahoma
, with 429 lost.
Here you will find a list of
USS Arizona survivors
.
Here is a list of the
brothers who served together
on the USS Arizona.
This is a list of the USS
Arizona
survivors who have since passed away, but
chose to be interred
back into the ship with their shipmates.