USS Utah Interments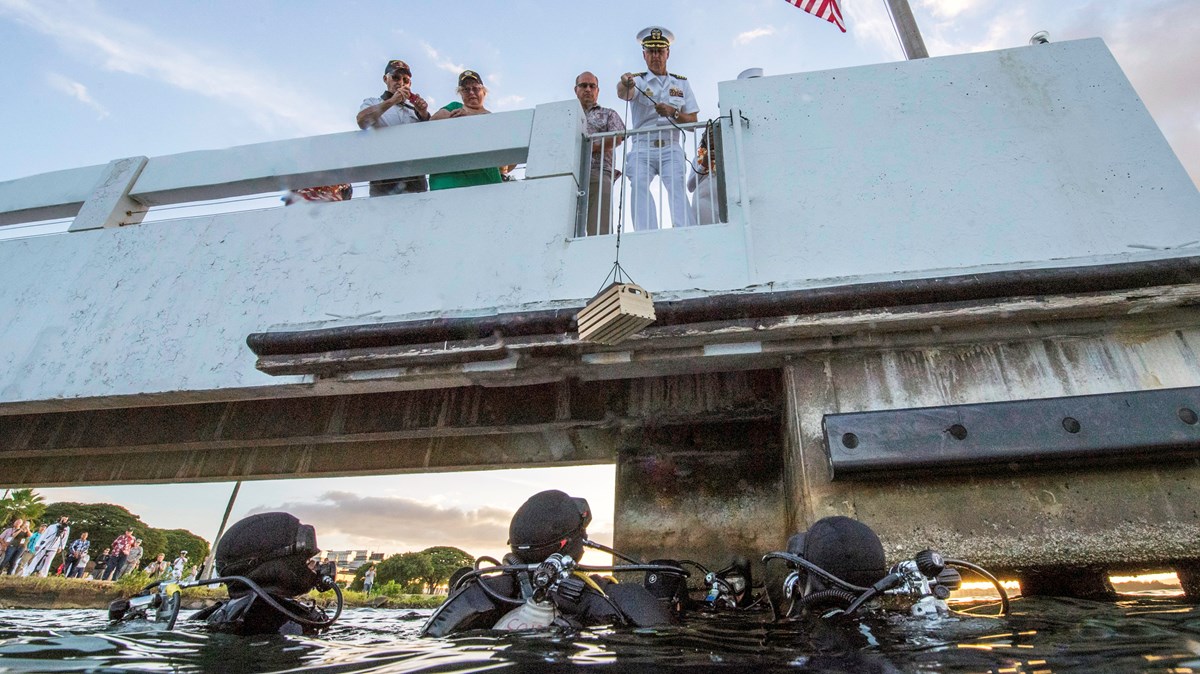 A total of 461 crewmembers survived the USS Utah sinking. Some of them chose to be interred into the USS Utah upon their death.
Only USS Utah survivors can be interred into the USS Utah.
The memorial service and interment of deceased USS Utah Survivors is conducted at the USS Utah Memorial. The service includes a committal service, interment, rifle salute, TAPS, flag presentation, and plaque presentation.
USS Utah Survivors interred on the ship:
Last updated: November 15, 2018