Plan Your Visit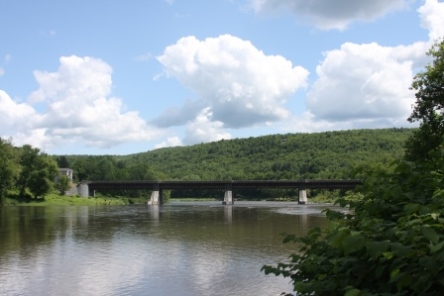 While most of the land along the river is privately owned, there is ample opportunity for canoeing, kayaking, rafting, tubing, fishing, and eagle watching. Villages, historic buildings, remnants of a once-busy canal, the nations oldest existing wire cable suspension bridge, and the home of author Zane Grey are some the river valley's sights.


Upcoming Roebling Bridge Construction
Maintenance work on the National Historic Landmark Roebling Bridge (Roebling's Delaware Aqueduct) will require closing the roadway to vehicular traffic beginning October 3, from 6:00 a.m. Monday, until 6:00 p.m. Thursday throughout the month of October. One walkway will remain open at all times for pedestrian use.Vehicles will be allowed to cross the structure on Fridays, Saturdays and Sundays.The New York Parking Lot will be closed throughout the construction period.
Repairs that require the bridge to be closed include expansion joint replacement, sealing of concrete deck, resurfacing of asphalt pavement, and drainage improvements.
Replacing icebreaker timbers and stone masonry repairs are anticipated later in the year, or during the 2017 construction season.In-river repairs will not affect traffic crossing the bridge.
Traveling the
detour route
will add approximately 20 minutes to your commute. Please drive safely and comply with posted speed limits along New York State Route 97, Route 434, Lackawaxen Road, and Route 590.