TRIP IDEA
Day Hikes in the Canyon Area

| | |
| --- | --- |
| Duration | Full Day |
| Topic(s) | Trails |
| Activities | Hiking |
| Type | Kid Friendly, Active, Solitary/Remote, Inspirational, Outdoors, Group Friendly |
| Parks | Yellowstone National Park |
---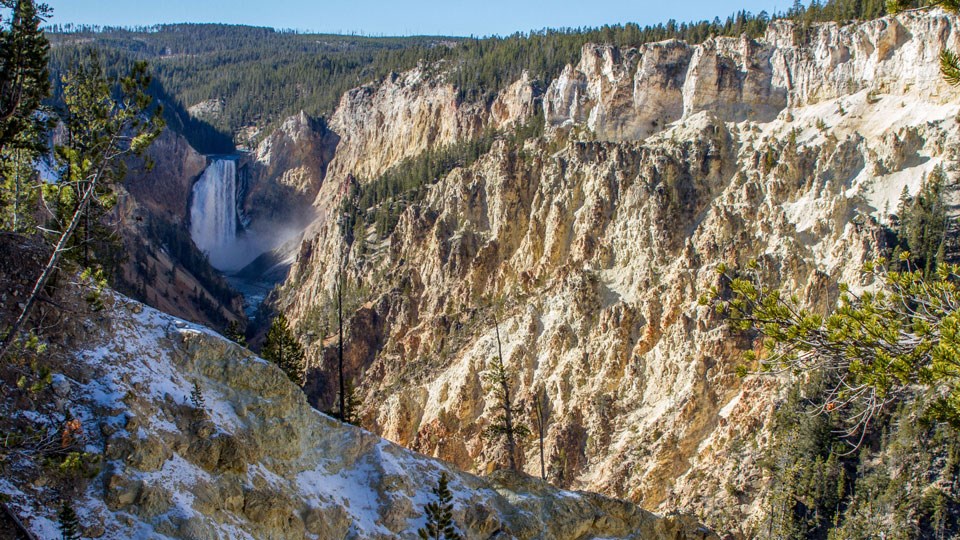 The Chittenden Road and trailhead parking area, and the Mount Washburn Trail via the Chittenden Road will close August 6-8, 2019—on August 6-8, the summit of Mount Washburn will be inaccessible. Mount Washburn Trail and trailhead parking lot at Dunraven Pass will close August 6-27 for improvements—on August 9-27, the summit of Mount Washburn will be accessible only via the Chittenden trailhead parking area. Check the backcountry situation report or call the Backcountry Office at 307-344-2160 for trail and campsite conditions. There are several trails closed in the Canyon area for reconstruction.
Numerous trails suitable for short or extended hikes into Yellowstone's backcountry begin in the Canyon area. Here are several trails selected by interpretive rangers, though some are strenuous and not recommended for visitors with heart and/or respiratory conditions.
Always carry rain gear, extra food and water, and other emergency equipment when venturing into the backcountry. Be sure to obtain current trail condition and bear activity information at the Canyon Visitor Education Center.
Day Hikes in the Canyon Area
Last updated: August 6, 2019