Thing to Do
Dunraven Pass - Mount Washburn Trail

Starting at the Dunraven Pass Trailhead you ascend Mount Washburn on a trail with spectacular views. Look for bighorn sheep and wildflowers. Stay on the trail to avoid destroying fragile alpine vegetation. At the top, enjoy the view and interpretive exhibits from inside the shelter at the base of the fire lookout.
Safety notes: Be aware of lightning above treeline. There is no access to water along this trail. Grizzly bears frequent the Mount Washburn area in the fall, seeking out whitebark pine nuts. Hiking this trail is not recommended in September and October. These hikes are not recommended for persons with heart and/or respiratory problems.
Trailheads: Trail starts at the parking lot at Dunraven Pass, 4.5 miles (7.2 km) north of Canyon Junction.
This is a 6-mile (9.6-kilometer) there-and-back trail that begins and ends at the same trailhead.
Entrance fees may apply, see Fees & Passes information.
This trail is located in the north-central part of the park, 4.5 miles (7.2 km) north of Canyon Village.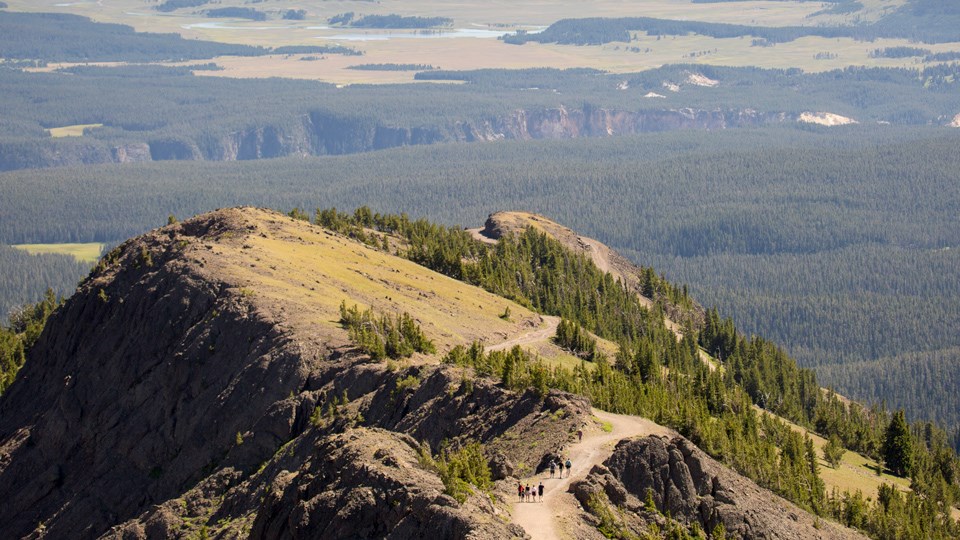 More on Day Hikes in Yellowstone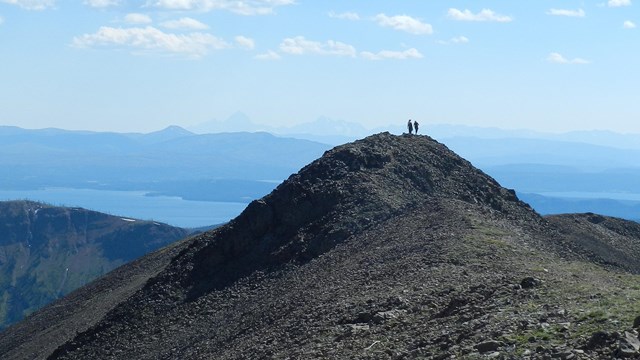 Yellowstone Day Hikes
Lace up your boots and explore some of the over 1,000 miles of trails in Yellowstone National Park.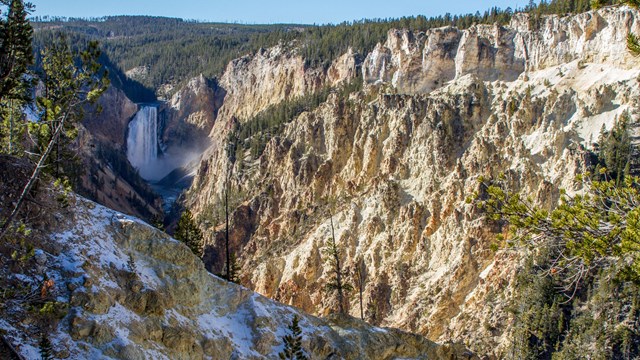 Canyon Area Day Hikes
Explore lakes and mountaintops for a variety of experiences around the Grand Canyon of the Yellowstone River.
Last updated: August 22, 2022