Thing to Do
Ribbon Lake Trail

The trail beings at the southeast side of the Upper Falls Viewpoints parking lot with a path that leads across South Rim Drive to the Clear Lake trailhead. At the Clear Lake junction turn left. Continue on the trail following the junction signs until you reach Ribbon Lake. Return via the same route, or make an alternate loop by taking a right at the Lily Pad Lake Junction. After .03 mile (0.4 km,) you will reach another junction for Point Sublime and Artist Point. Head west towards Artist Point. Continue to the Artist Point parking area. At the southwest end of the Artist Point parking area connect with the paved South Rim trail. Follow the South Rim Trail along the canyon edge back to your car.
Safety notes: Clear Lake is a hydrothermal area. Stay on the designated trail at all times.
Trailheads: 2.3 miles south of the Canyon Junction on the South Rim Drive at Upper Falls Viewpoints parking area.
This is a 5.8-mile (9.3-kilometer) there-and-back trail that begins and ends at the same trailhead.
Entrance fees may apply, see Fees & Passes information.
Accessibility Information
This is a moderate hike along an unpaved trail.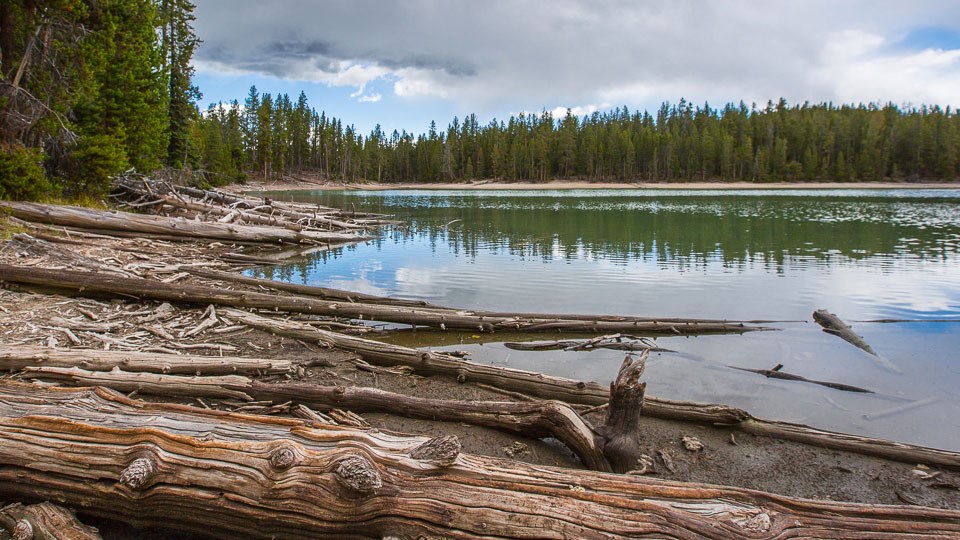 More on Day Hikes in Yellowstone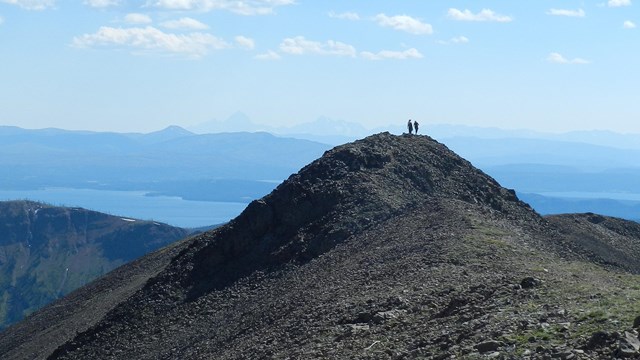 Yellowstone Day Hikes
Lace up your boots and explore some of the over 1,000 miles of trails in Yellowstone National Park.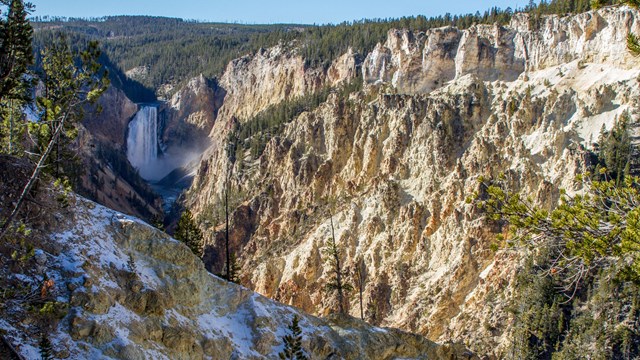 Canyon Area Day Hikes
Explore lakes and mountaintops for a variety of experiences around the Grand Canyon of the Yellowstone River.
Last updated: October 12, 2021