THING TO DO
Wander Through Georgetown Waterfront Park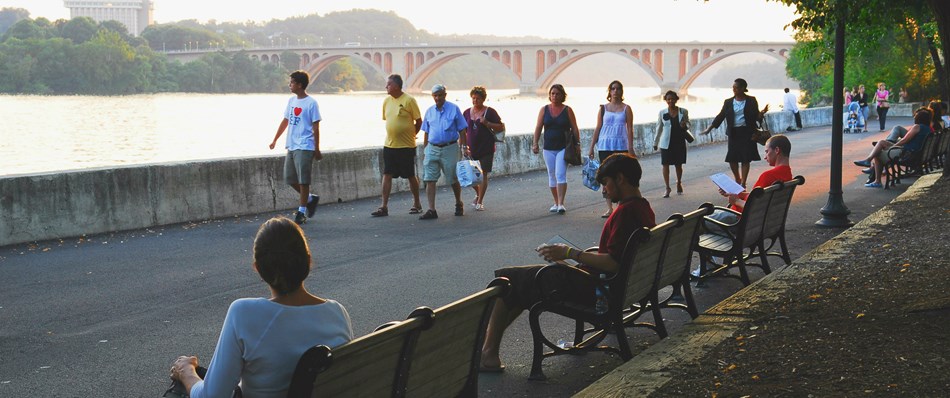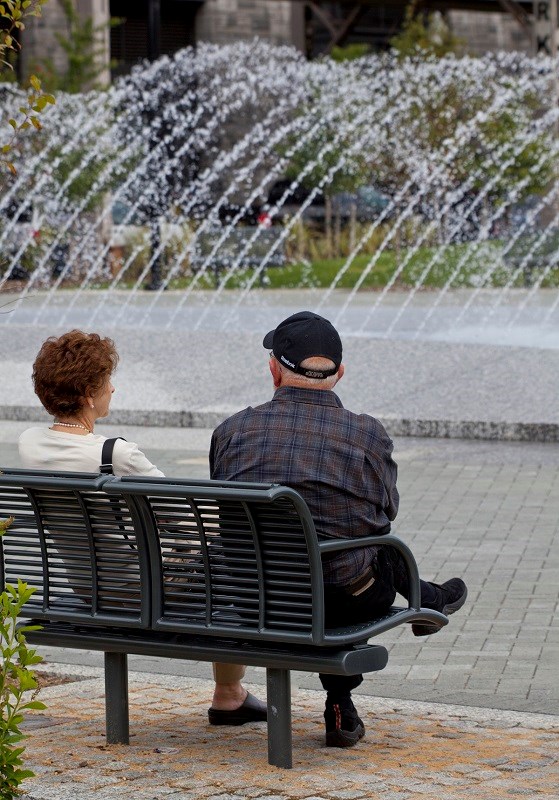 Come enjoy quiet contemplation, look out at beautiful views, or enjoy a walk with friends at Georgetown Waterfront Park.
The park links 225 miles of parkland along the Potomac River stretching from Cumberland, Maryland, to
Mount Vernon, Virginia
. The park is beloved by many due to its notable design elements like the labyrinth, beautiful fountain, and charming rain gardens.
Cyclists, skaters, and pedestrians have a designated pathway (free of cars) allowing them to enjoy views of individual boaters, kayakers, and competitive crews, as well as of Theodore Roosevelt Island, Key Bridge, and the Potomac River.
Pets are allowed and should stay on leashes no longer than 6 feet in length. Service animals are permitted without exception.
Entrance fees may apply, see Fees & Passes information.
Accessibility Information
Service Animals
Service animals are allowed in national parks. For a definition of a service animal, please see the Americans with Disability Act (ADA) definition.
Facilities
This park has many wheelchair-accessible features, including a fountain, a labyrinth, wide paths, and large spaces next to benches for people to gather.
Programs
Assistive listening devices, or large print brochures may be available by request or with advance notice. For information about individual park programs, please visit park websites. Accessibility information is located under the Plan Your Visit tab.
Last updated: April 13, 2017