News Release
Spring Prescribed Fire Season at the Preserve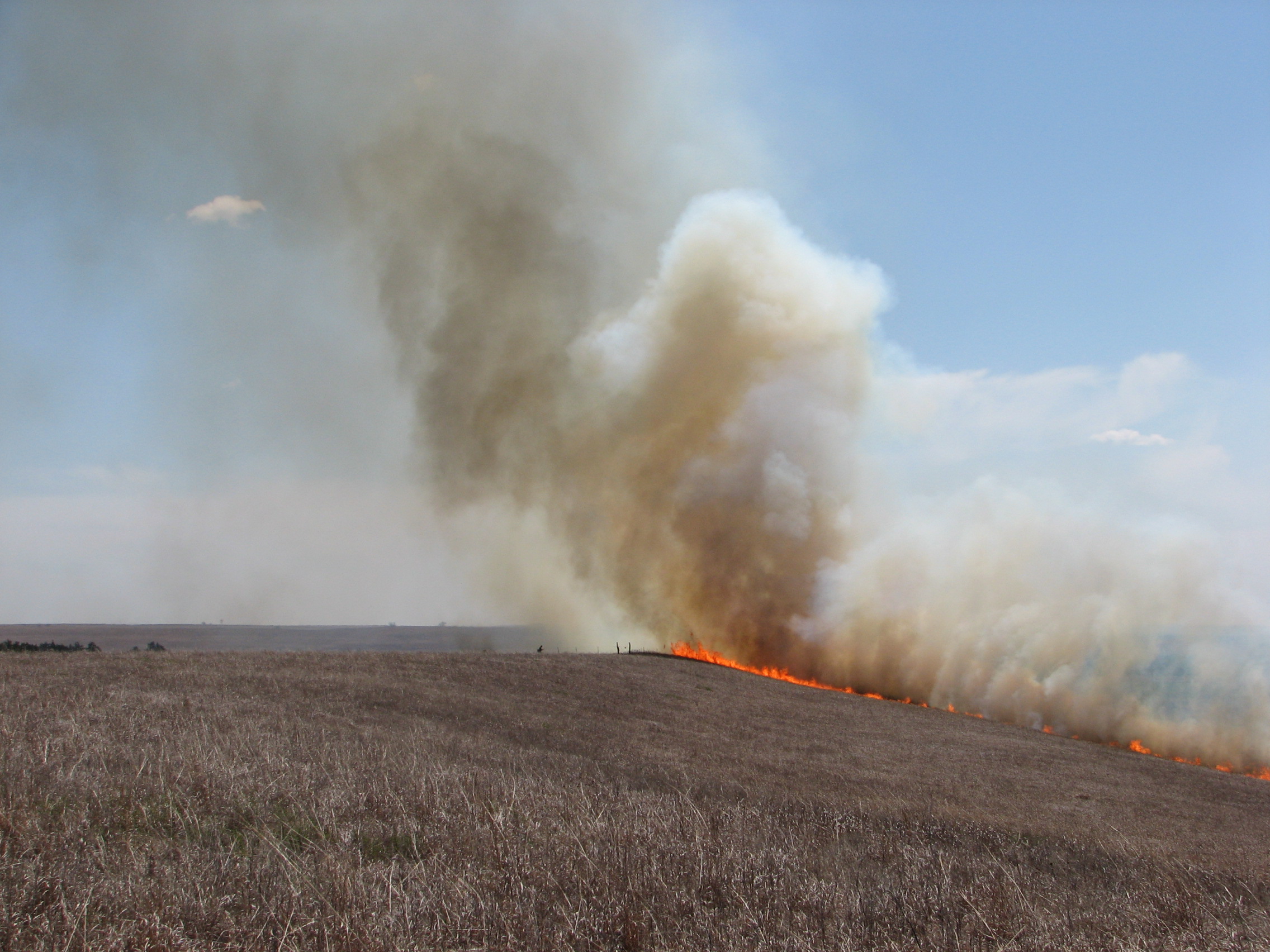 News Release Date:
March 8, 2022 Strong City, Kansas – Tallgrass Prairie National Preserve announced its prescribed fire season beginning now through April, weather conditions and moisture levels permitting. Prescribed fire is one method used to promote a healthy prairie and maintain the cultural landscape of the preserve. It is also used by preserve land managers to control woody vegetation and promote native plant and animal diversity. Prescribed fire is a partnership operation involving The Nature Conservancy, the National Park Service, and the U.S. Fish and Wildlife Service. Learn more about fire by going to the preserve's website and clicking on the Nature section.
Fire practitioners look for a narrow set of weather conditions for specific fires to have desired ecological impacts and smoke dispersal.  Due to the unpredictability of weather patterns, wind speed and direction, and relative humidity, there is usually not much advanced notice leading up to a prescribed burn. Some trails and areas may be closed during prescribed fire operations (on short notice). Visitors who are hiking or fishing may have their plans interrupted as a result of the burning activity, but this typically does not last more than a day. For safety, visitors are asked to not cross any fire lines or venture beyond barricades and signs.
Tallgrass Prairie National Preserve is located two miles north of Strong City on Kansas State Highway 177 (the Flint Hills National Scenic Byway) and is a unique public/private partnership between the National Park Service and The Nature Conservancy. For more information, visit the preserve's Facebook page at
http://www.facebook.com/NPS.TallgrassPrairie
, website at
www.nps.gov/tapr
, email
e-mail us
, or call the preserve at (620) 273-8494 ext 270. To learn more about The Nature Conservancy in Kansas, visit the Conservancy's website at
www.nature.org/Kansas
or Facebook page at
https://www.facebook.com/TNCKansas
.
Last updated: March 8, 2022