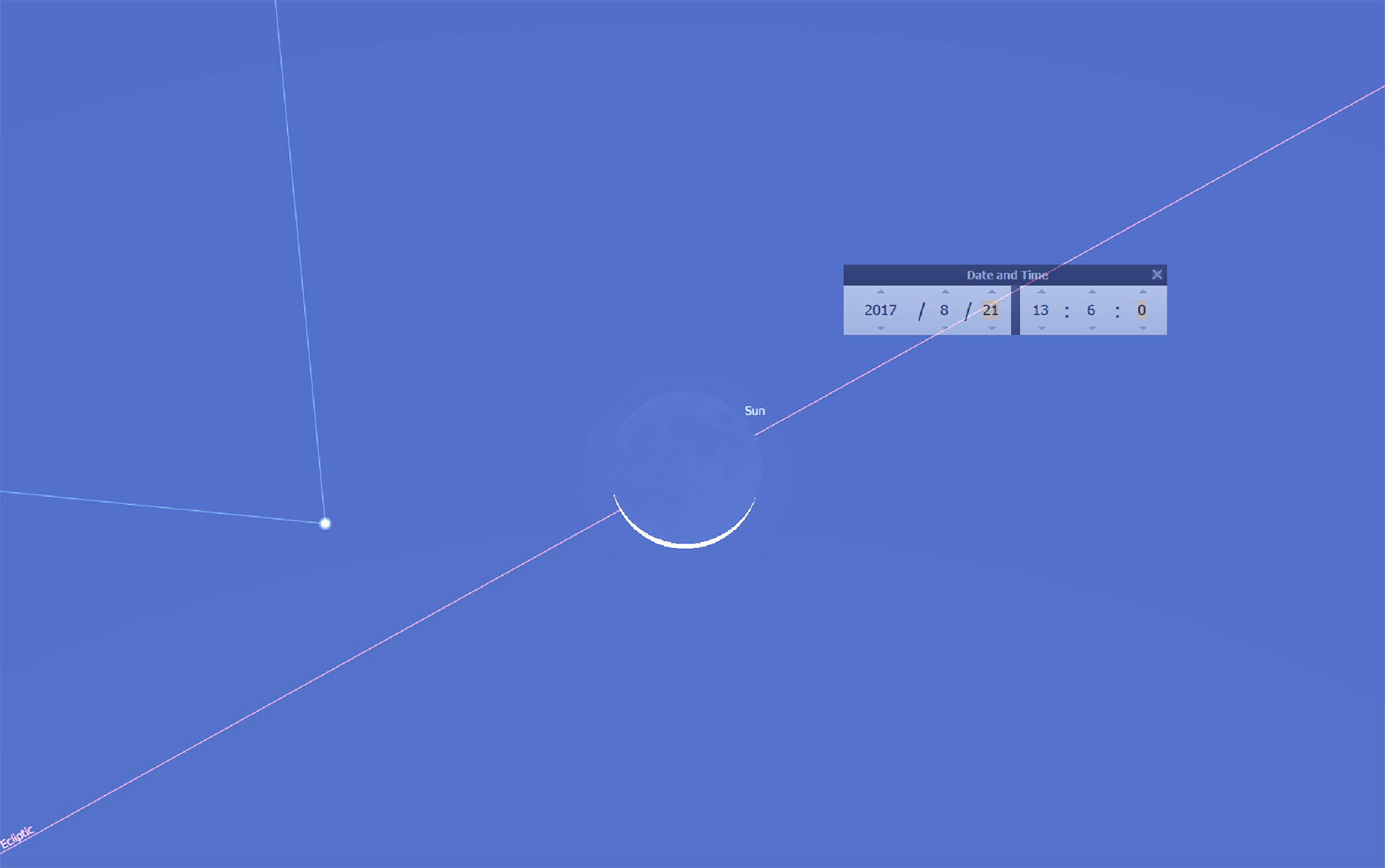 News Release Date:
August 9, 2017 Strong City, Kansas – Cross your fingers for clear skies on the afternoon of Monday, August 21, 2017 because one of the most spectacular and accessible of astronomical events will occur, a total solar eclipse! 
Beginning at 8:30 a.m, while supplies last, commemorative solar shields will be distributed from the visitor center on August 21st.
First-come, first-served, one per person and must be present to receive your free solar shield or glasses.
The eclipse will be visible in some form throughout the United States and even though the path of totality will be about 70 miles northeast of the park, we'll still be treated to over 95% coverage of the Sun by the passing Moon, a stunning reminder of our constant movement through space.  
Eclipse schedule is as follows (all times are local):  
11:30 am. -- Moon begins to cross between the Sun and the Earth.
1:06 pm -- Approximate time of maximum coverage of the Sun by the Moon, roughly 96%. Totality should last about 2 ½ minutes.
2:30 pm – Moon completes its transit of the Sun.
Activities at the park will begin after 11:00 am. In the park's Conference Room, the night sky computer program Stellarium will be simulating the eclipse in real-time. (PLEASE DO NOT VIEW THE ECLIPSE DIRECTLY WITHOUT EYE PROTECTION!) Park staff will be on hand to answer questions about the eclipse and the night sky, as well as to assist in the construction and decoration of pinhole projectors to safely view the eclipse. So don't miss out on this out of this world opportunity!  
The preserve has over 40 miles of hiking trails for you to explore. All trails are open 24/7 for you to enjoy wildlife viewing or the night sky. All preserve buildings, including the visitor center and historic Spring Hill Ranch house and barn are open from 8:30 a.m. to 4:30 p.m. If solitude and history are what you are looking for, Tallgrass Prairie National Preserve has it all. Come "Find Your Park" at the preserve.  
Tallgrass Prairie National Preserve's invites you to discover the meaning of national parks, how your park inspires you – both in personal connections and memorable experiences. Tallgrass Prairie National Preserve is located two miles north of Strong City on Kansas State Highway 177 (the Flint Hills National Scenic Byway) and is a unique public/private partnership between the National Park Service and The Nature Conservancy. For additional information on Tallgrass Prairie National Preserve, please visit
www.nps.gov/tapr
, email
e-mail us
, call the preserve at (620) 273-8494, or visit the preserve's Facebook page at
http://www.facebook.com/NPS.TallgrassPrairie
. To learn more about The Nature Conservancy in Kansas, visit the Conservancy's website at
www.nature.org/Kansas
or Facebook page at
https://www.facebook.com/TNCKansas
.    
-NPS-