News Release
Scenic Vista Van Tours and House Tours at the Preserve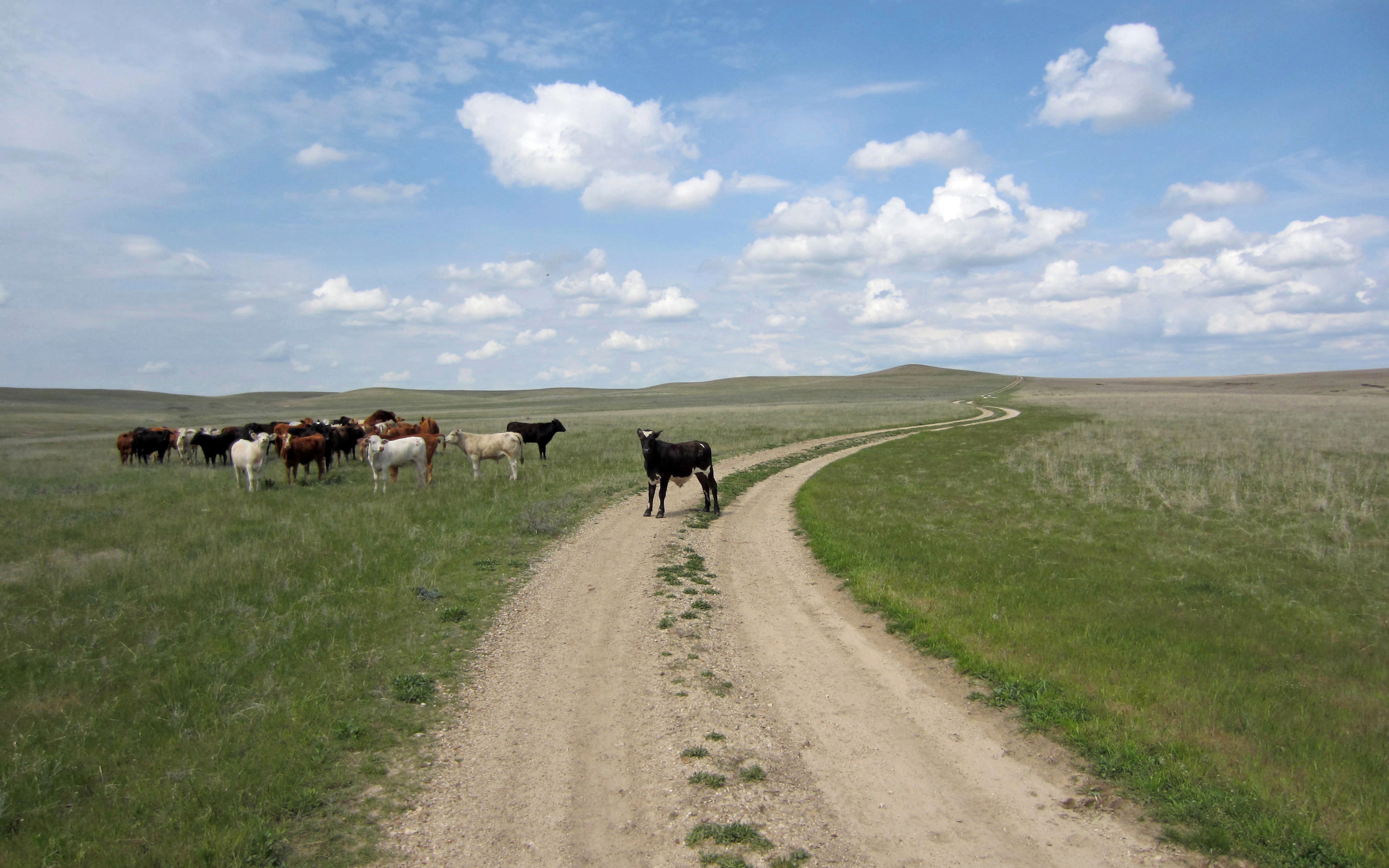 News Release Date:
June 2, 2023 Strong City, KS – After a three-season hiatus, visitors once again have the opportunity to enjoy the sweeping views and endless sky of the Tallgrass Prairie National Preserve from the comfort of an air-conditioned 10 passenger van. A wheelchair accessible van is also available. Monday through Friday, tour times are 11:30 a.m., 1:00 p.m., and 2:30 p.m. An extra van tour is added on the weekends at 10:00 a.m.  
During the 6.4-mile tour, park rangers will discuss the prairie's intricate system of plants and animals, the geology that formed the Flint Hills, American Indians, and the legacy of ranching. With any luck, visitors may see the magnificent and majestic bison herd with its new crop of babies.  The tour is available daily from now through August 31
st
and lasts approximately an hour and a half. A minimum of two passengers is required per van tour. Advance reservations are recommended, but arrangements can be made on the day of the visit if space is available.  
From May through September, National Park Service staff also provide guided tours of the historic 1881 limestone ranch house. Tour times are scheduled daily as staffing allows. See the visitor center scheduling board on the day of your visit for available tours. A self-guiding tour of the historic ranch headquarters is available via cell phone, aided by a brochure and wayside exhibits. The cell phone tour number is available at each wayside.  The tour can also be downloaded from the park website.  
The Lower Fox Creek one-room school is open daily from May 1st through December 31
st
from9 a.m. to 4 p.m. and staffed by National Park Service volunteers on Sundays in May, June, September, and October to answer questions. Learn about the role the school played in the early days of education on the prairie. McGuffey Readers, slates, and a recitation bench are on display. 
Visitor information, restrooms, water fountains, exhibits, and a 10-minute site orientation video are available at the visitor center. The video is also available in the limestone barn. Restrooms, water fountains, and bottle filling station are available across from the barn. Over 40 miles of hiking trails are available year-round 24/7 with something to discover around every corner. Bring a picnic lunch and make some family memories in the tallgrass prairie.
Tallgrass Prairie National Preserve invites you to discover the meaning of national parks, how your park inspires you – both in personal connections and memorable experiences. Tallgrass Prairie National Preserve is located two miles north of Strong City on Kansas State Highway 177 (the Flint Hills National Scenic Byway) and is a unique public/private partnership between the National Park Service and The Nature Conservancy. For additional information on Tallgrass Prairie National Preserve, please visit www.nps.gov/tapr, email tapr_interpretation@nps.gov, call the preserve at (620) 273-8494, or visit the preserve's Facebook page at http://www.facebook.com/NPS.TallgrassPrairie. To learn more about The Nature Conservancy in Kansas, visit the Conservancy's website at www.nature.org/Kansas or Facebook page at https://www.facebook.com/TNCKansas .
Last updated: June 2, 2023