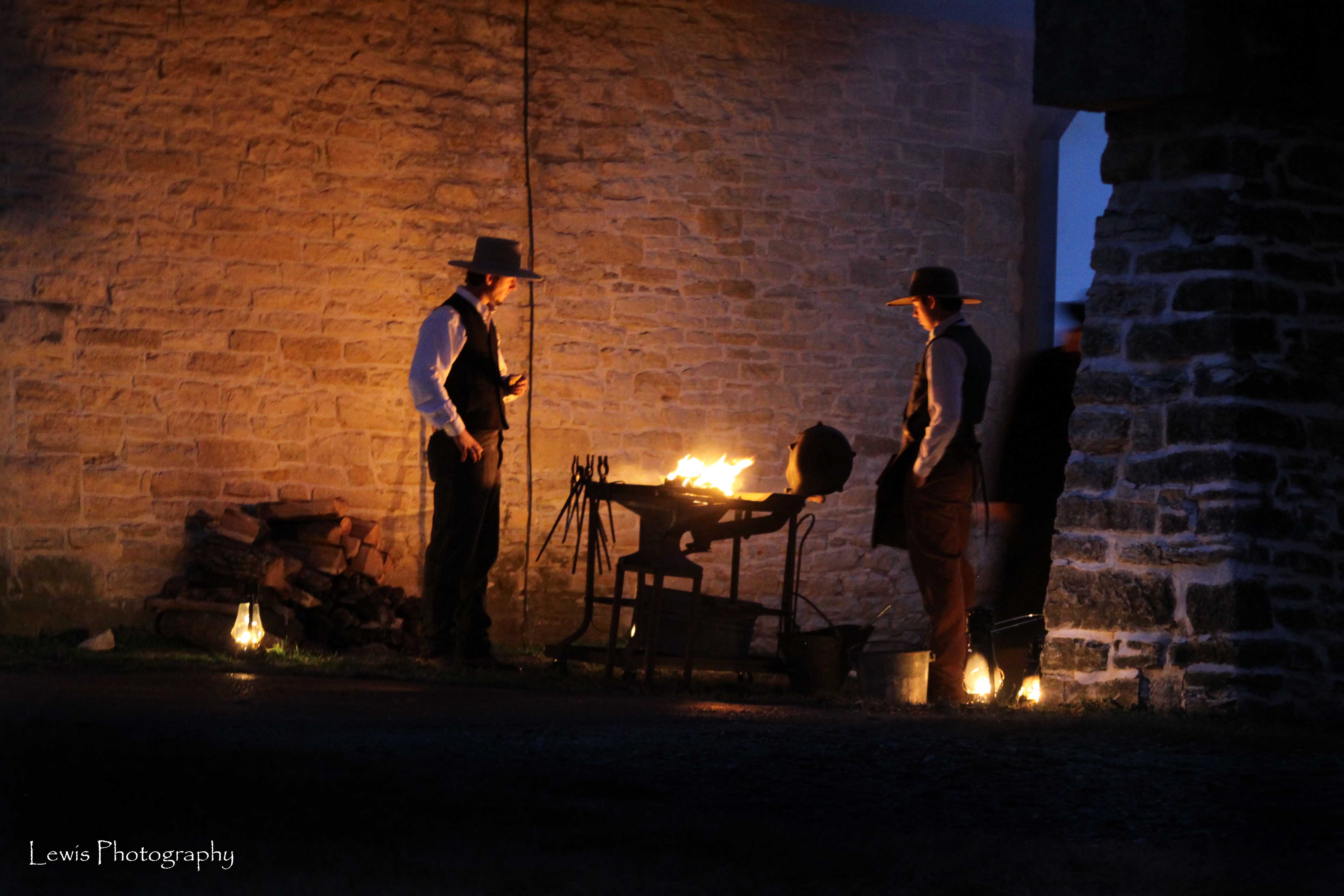 News Release Date:
November 7, 2017
STRONG CITY, Kansas: Tallgrass Prairie National Preserve is pleased to announce that reservations are now open for the preserve's 2nd annual Candlelight Tour taking place on Saturday, December 2, 2017. All activities are free, but reservations are required for this event and fill up fast. Please call the visitor center at 620-273-8494 (hit 0) to make your free reservation.
Walking tours of 15 people every 15 minutes will rotate through the historic ranch corridor among paths lit by lantern light. The first tour begins at 6:00 p.m. and then at 15 minute intervals. Each tour is approximately one hour with the last tour beginning at 9:30 p.m. Walking surfaces are gravel and grass paths, with many steps into and out of the buildings throughout the tour. Please arrive 15 minutes ahead of your tour time, dress for cold weather, and wear good walking shoes.
Costumed characters will present historic first-person vignettes in and around the historic buildings as visitors are transported back to the 1880s through a series of scenes portraying documented activities and events that took place at the ranch over 130 years ago. Visitors will learn about the ranch's rich heritage of cattle, railroads, and prairie fires in Chase County.
Tallgrass Prairie National Preserve invites you to discover the meaning of national parks, how your park inspires you - both in personal connections and memorable experiences. Tallgrass Prairie National Preserve is located two miles north of Strong City on Kansas State Highway 177 (the Flint Hills National Scenic Byway) and is a unique public/private partnership between the National Park Service and The Nature Conservancy. For more information, visit the preserve's Facebook page at http://www.facebook.com/NPS.TallgrassPrairie , website at www.nps.gov/tapr, email e-mail us or call the preserve at (620) 273-8494.
To learn more about The Nature Conservancy in Kansas, visit the Conservancy's website at www.nature.org/Kansas or Facebook page at https://www.facebook.com/TNCKansas .
-NPS-