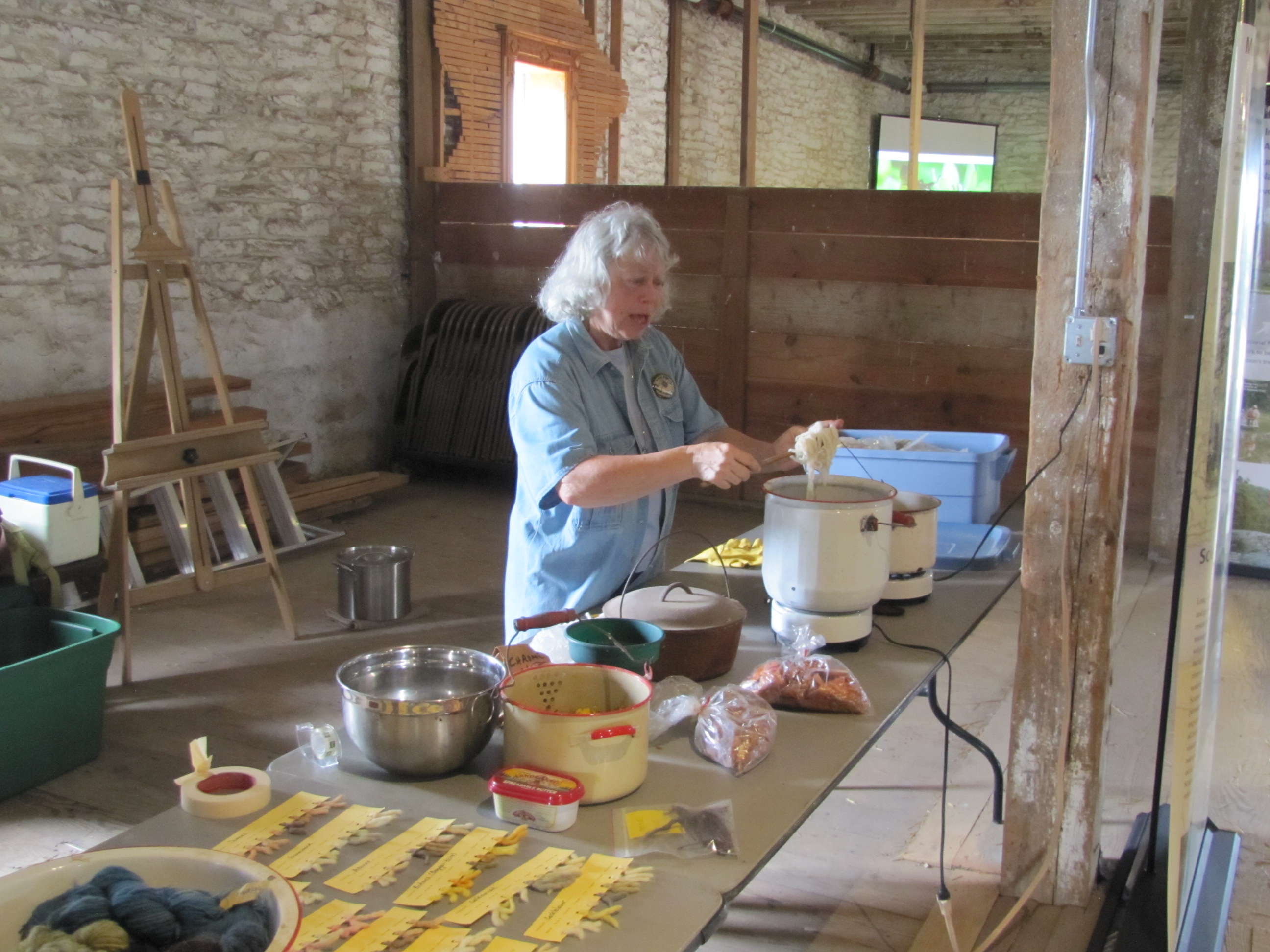 News Release Date:
July 3, 2018
Strong City, KS:
On Saturday July 14th come to the preserve and see how the prairie inspires art in many different forms. See demonstrations of ceramics, sculpture, music, fabric dyeing, photography lessons, and more. Bring a picnic lunch and enjoy the day. 
The prairie inspires, rejuvenates, heals, and brings peace and tranquility in so many different forms. Art demonstrations will be on-going all day at the preserve headquarters area from 10 a.m. to 4 p.m. Visit with the artists and become inspired yourself.
Photography talks begin at the barn and will be given at 11 a.m., 12:30 p.m., and 1:30 p.m., so if you miss one, you can always catch another session. Take a short hike along the Southwind Nature Trail with the artist as he explains photography techniques. Please wear appropriate clothing and footwear for venturing onto the trails, use insect repellent for bugs, and bring along some water. Feel free to bring your own camera and take some beautiful photos of the prairie, then venture back to the barn for a little more in-depth information. Each program runs about 45 minutes. All preserve programs and activities are free and open to the public.
Tallgrass Prairie National Preserve invites you to discover the meaning of national parks, how your park inspires you - both in personal connections and memorable experiences. Tallgrass Prairie National Preserve is located two miles north of Strong City on Kansas State Highway 177 (the Flint Hills National Scenic Byway) and is a unique public/private partnership between the National Park Service and The Nature Conservancy. For more information, visit the preserve's Facebook page at http://www.facebook.com/NPS.TallgrassPrairie , website at www.nps.gov/tapr, email e-mail us, or call the preserve at (620) 273-8494.
To learn more about The Nature Conservancy in Kansas, visit the Conservancy's website at www.nature.org/Kansas or Facebook page at https://www.facebook.com/TNCKansas.
 -NPS-