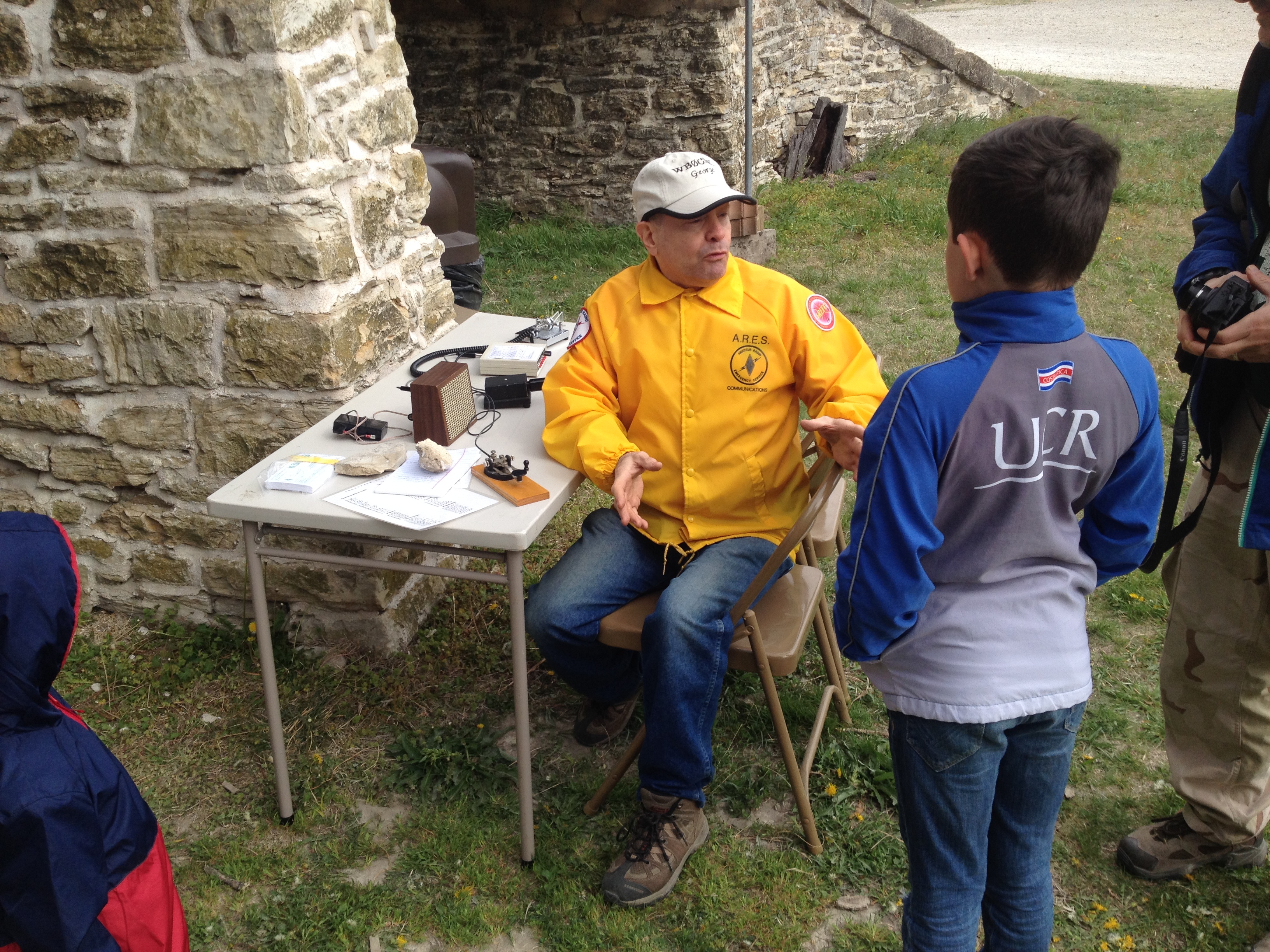 News Release Date:
April 10, 2017 Come to the Tallgrass Prairie National Preserve on Saturday morning, April 15, 2017 from 9 a.m. to 11 a.m. to become one of our Tallgrass Prairie Junior Rangers. Program is free of charge.  
Children will have the opportunity to try their hands using some "old school" technology known as Morse Code and HAM radio technology. Other topics include prairie animals, a Food Web, and old time chores.
There are three sessions, with the first beginning at 9 a.m. and second and third sessions beginning again at 10 a.m. and 11 a.m. During each hour-long session, children rotate through different stations learning about the natural and cultural history of the preserve. At the end of each session, children gather for a group swearing in ceremony and receive their special Junior Ranger patch and badge. Children will become part of an elite group of National Park Service Junior Rangers.
If you cannot come to this special Junior Ranger event, the typical Tallgrass Prairie Junior Ranger program is still available daily on site and on the web. For the typical program, children must complete five activities in the booklet to receive their badge and patch. Booklets are downloadable at
https://www.nps.gov/tapr/learn/kidsyouth/beajuniorranger.htm
. Kids may complete the activities, mail or bring the booklet to the preserve for stamping, then receive the same Junior Ranger badge and patch as they will receive at the special event. Come to the preserve to be a special Junior Ranger today.
The Every Kid in a Park initiative is available again this year. The program gives each fourth grade student and their family a free annual pass to all National Parks and other federal lands throughout the United States. The National Park Service hopes to encourage children to spend more time outdoors exploring nature and enjoying the abundance of natural resources protected by various federal agencies. Go to this website to download your free pass today,
https://www.everykidinapark.gov/
.  
The preserve invites you to discover the meaning of national parks, how your park inspires you – both in personal connections and memorable experiences. Tallgrass Prairie National Preserve is located two miles north of Strong City on Kansas State Highway 177 (the Flint Hills National Scenic Byway) and is a unique public/private partnership between the National Park Service and The Nature Conservancy. For additional information on Tallgrass Prairie National Preserve, please visit
www.nps.gov/tapr
, email
e-mail us
, call the preserve at (620) 273-8494, or visit the preserve's Facebook page at
https://www.facebook.com/NPS.TallgrassPrairie
. To learn more about The Nature Conservancy in Kansas, visit the Conservancy's website at
www.nature.org/Kansas
or Facebook page at
https://www.facebook.com/TNCKansas
.            
-NPS-