Bottomland Prairie Restoration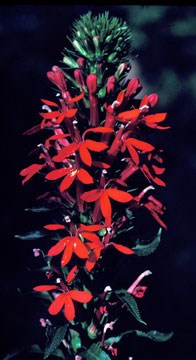 Tallgrass Prairie National Preserve is committed to restoring and reconstructing approximately 500 acres of smooth brome fields within the Fox Creek riparian area to native vegetation. The restoration strategy includes the use of cultural practices (fire, haying, and grazing), herbicides, seeding and planting of native grasses and wildflowers.
After years of planning, the preserve is planting native prairie seed in lowland prairie around the bottomland interpretive trail. This trail is open to the public to experience this reconstruction of a lowland tallgrass prairie.
To reach the goal of replanting approximately 500 acres, prairie reconstruction will be done in stages, increasing the restoration acreage each year. This approach allows viewing the restoration in various stages. Volunteers have assisted greatly with the gathering of native prairie seed for this project.
The Fox Creek Trail Brochure on the Publications page has details of the prairie restoration areas.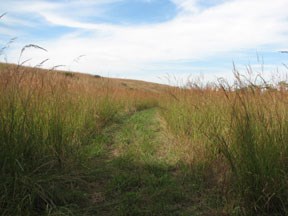 Only a few examples of original lowland prairie exist today. They are extremely rare. A glimpse of innate lowland prairie, also referred to as bottomland prairie, is expressed in "Reminiscences of Cedar Creek from 1864-75" (Sayre, C.A., Chase County Historical Sketches, Vol. 1, Chase County Historical Society):
"There was no ground broken and I well remember when I was a boy, the bluestem grass in the bottoms grew up to my shoulders on a pony."
Last updated: April 6, 2022