Living Blue
Help Protect Oceans Where You Live
Whether or not you live on the coast, the state of the ocean affects us all. The world's oceans regulate weather and climate, produce over half of the air we breathe, provide food, and so much more. You can help protect our ocean by living blue.
Here are some ways you can help:
Immerse Yourself!
Explore one of the 88 ocean and coastal parks. Many have recreational opportunities like boating, kayaking, snorkeling, and fishing. When you go, be sure to recreate responsibly.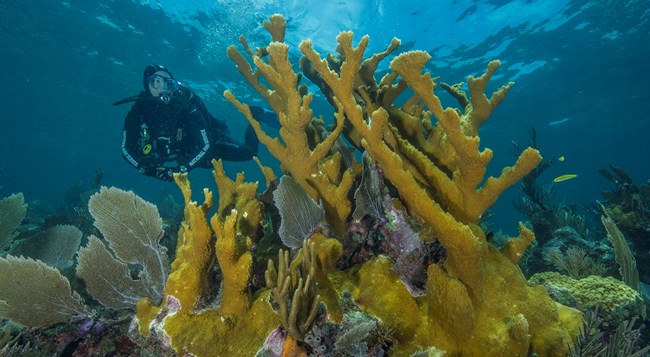 Eat sustainable foods.
As a consumer, you can choose seafood caught or farmed in a manner that sustains the long-term vitality of harvested species. Sustainable fishing avoids impacts to ocean habitats and uses fishing gear that reduces bycatch of non-target species. Learn more about sustainable seafood.
Stop the spread of invasive species.
Aquatic invasive species can devastate native ecosystems. Always
clean, drain, dry
your boats and equipment. Never dump aquariums into waterways.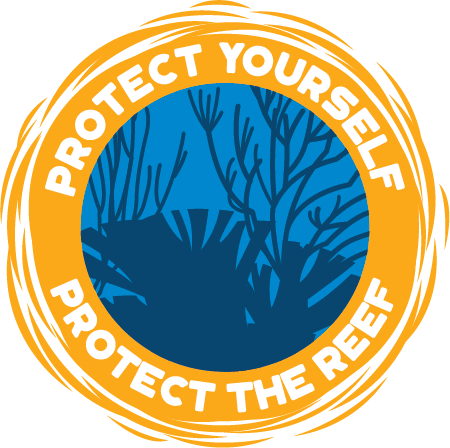 Fish responsibly.
Fishing isn't just about the excitement of casting a line and reeling in your catch, it is also about respecting the area where you fish and sustaining the populations of your favorite fish. Find out how you can fish responsibly.
Protect yourself, the reefs, and the ocean.
Always choose reef-friendly sun protection. Get tips on how to choose reef-friendly, mineral-based sunscreen and join the community that is choosing to protect our ocean parks by taking the reef-friendly sunscreen pledge.
Use reusable plastics.
Plastic debris is one of the most serious threats to ocean health. Limit your use of single-use plastics to prevent them from ending up in our waterways.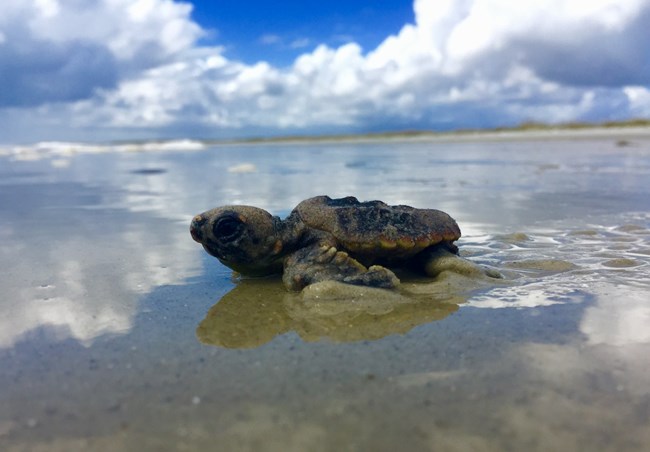 Buy ocean-friendly products.
Avoid products produced using unsustainable or environmentally harmful methods.
Properly dispose of hazardous materials.
Motor oil and other hazardous materials often end up washing into coastal areas because they aren't disposed of properly. Be sure to dispose of hazardous waste in an environmentally safe way.
Reduce energy use.
Carbon dioxide from burning fossil fuels, such as coal, oil, and natural gas, is making our oceans acidic.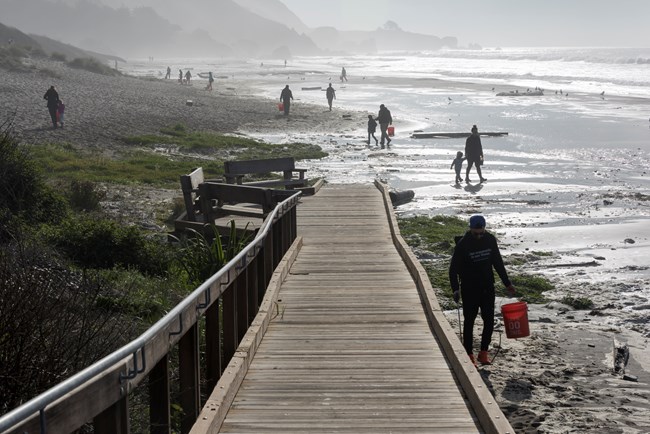 Practice Leave No Trace principles.
Pick up litter on the beach. Don't let your day at the beach contribute to the destruction of our oceans. Learn the seven Leave No Trace principles.
Volunteer.
Join a beach clean up to help keep our oceans clean. Help restore wetlands, watershed, and water quality. Find out how you can get involved.
Share what you've learned.
Spread the word via social media. Share your park memories and knowledge. Tag your posts and pictures with #NPSOceans and start a conversation!
Last updated: June 1, 2022