Responsible Fishing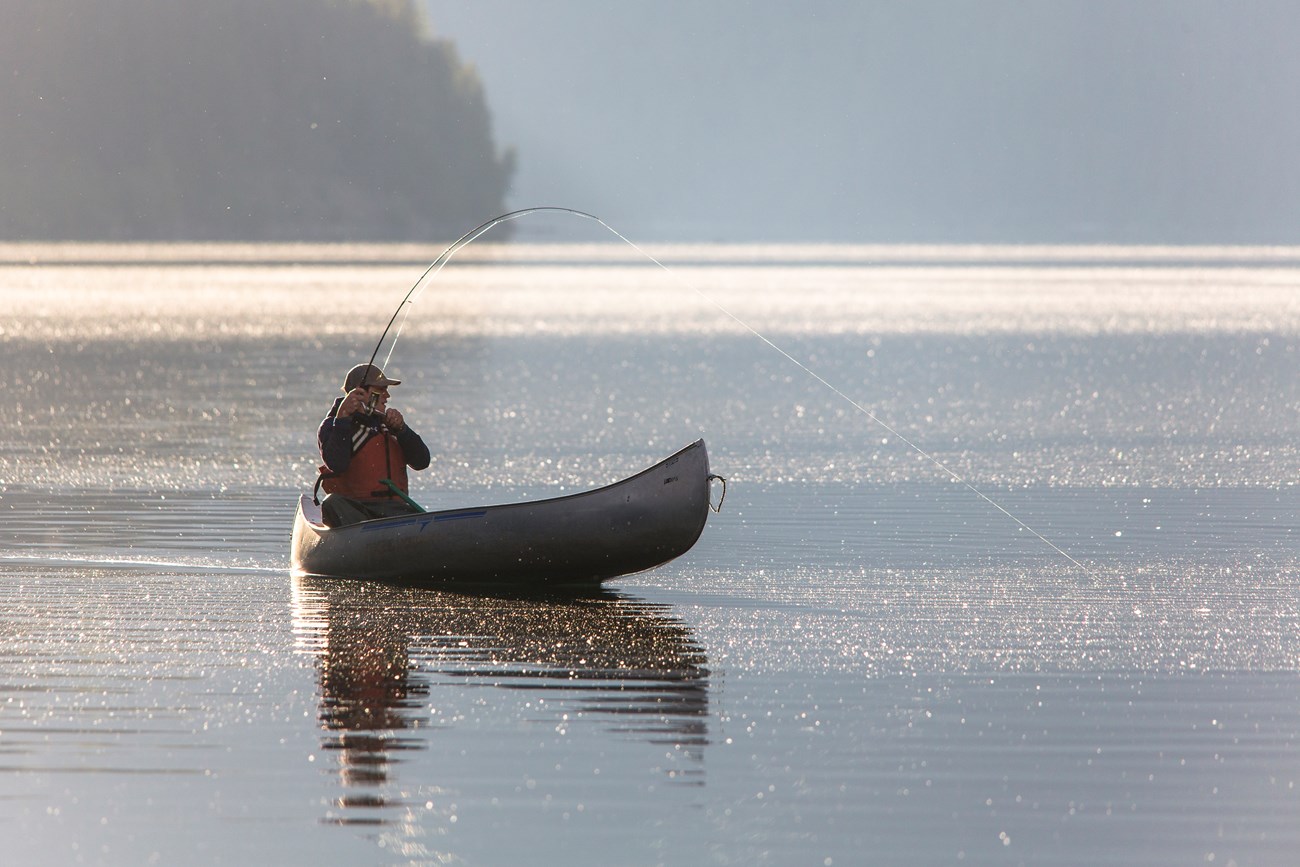 "We are eating today what our grandparents used as bait." — Daniel Pauly, Marine Biologist
Anglers and hunters are the original conservationists; fighting for public lands, environmental laws, and regulations to protect the species they love to pursue.In order to continue fishing for future years to come, members of the fishing community must minimize their impact on aquatic environments.

Fish stewardship depends on the actions of park visitors. Help the National Park Service preserve populations of native fish in parks by abiding by the following guidelines.
Use these guidelines to fish responsibly: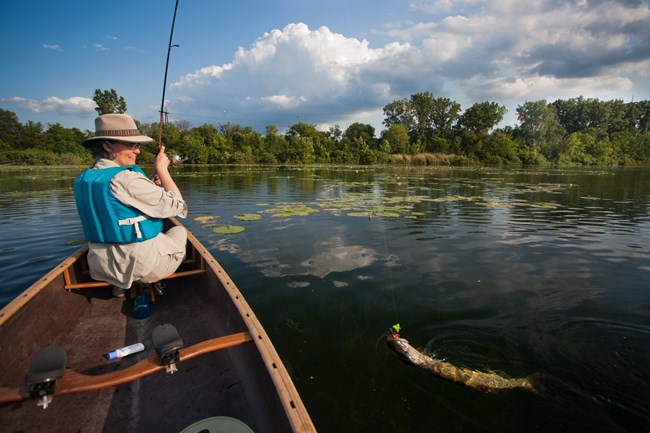 Know Your Regulations
Know the regulations of the park you are fishing in. Each park's regulations are different so make sure to check before you go. Find out why regulations matter and how they work.
Know Your Species
Know your species, and the difference between native and non-native species in your park. Find out why native fish are important to our ecosystems.
Practice Catch & Release Fishing
Catch and release fishing improves native fish populations by allowing more fish to remain and reproduce in the ecosystem. Learn the proper catch and release techniques.
Avoid Sensitive Areas
By avoiding fishing in sensitive areas like marine protected areas, you are allowing fish and biological communities to bounce back and flourish. Before you go, check park websites to find out if there are any fishing closures.
Avoid Using Live Bait
Avoiding using live bait reduces the risk of introducing non-native or invasive species. Many parks do not allow using live fish or amphibians as bait.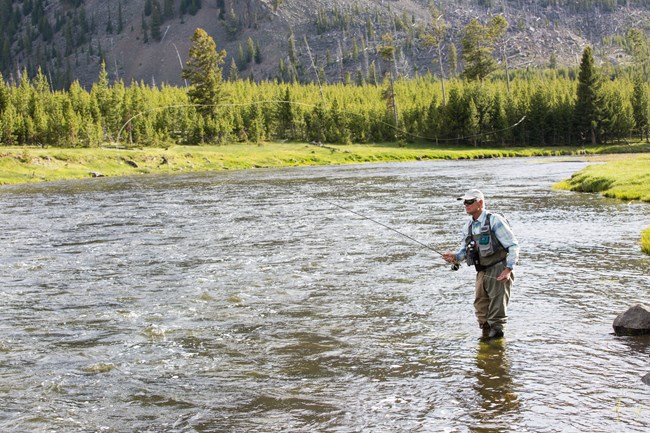 Clean, Drain, Dry, Dispose
Reduce the spread of invasive species that can cause damage to fish and their habitat.
Clean your fishing gear, before and after your trip.
Drain watercraft bilge, livewell, motor, and other water-containing devices.
Dry everything for at least five days OR wipe with a towel before reuse.
Dispose of unwanted bait, worms, and fish parts in the trash. Never dump live fish or other organisms from one water body into another.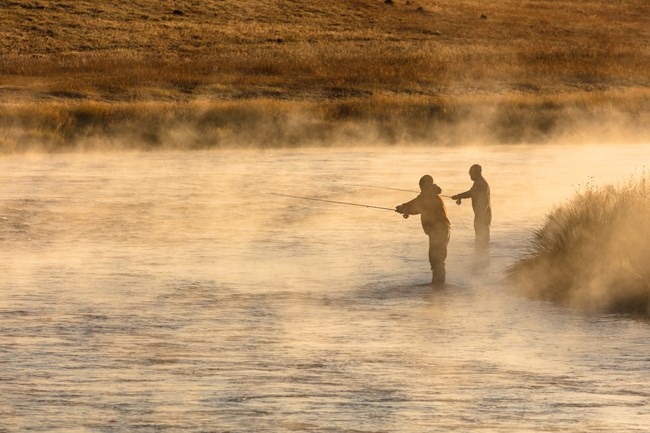 Pack it in, Pack it out, and Leave No Trace.
Trash left behind can harm fish and other aquatic life. Fishing line can entangle birds and other wildlife. Make sure to dispose of or recycle your fishing line in the proper receptacles. Some popular fishing spots may have monofilament fishing line recycling receptacles to use.
Make Sure it's Safe to Eat
Check your local state fish consumption advisories to make sure the fishing you're catching are safe to eat. At times certain environmental factors can make some species of fish and shellfish unsafe to eat.

Build an Inclusive Angler Community
The water is open to all. Help make fishing welcoming for all identities and abilities. Build community and help your fellow anglers.
Responsible Fishing at Home
You can promote responsible fishing at home, too. Support sustainable seafood companies and restaurants. Encourage friends and family to adopt responsible fishing practices. Become a Junior Ranger Angler. You can also help conserve fish habitat by taking simple actions at home: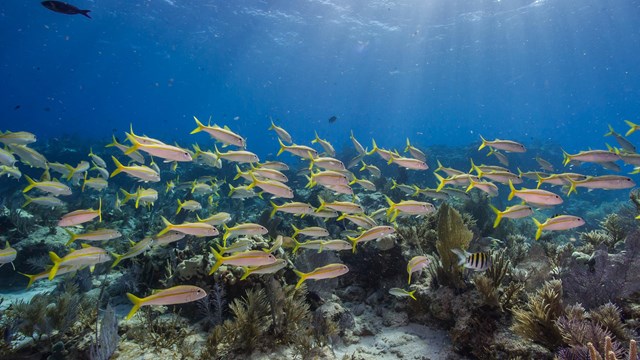 Living Blue
Whether or not you live on the coast, the state of the ocean affects us all. Help protect our oceans by living blue.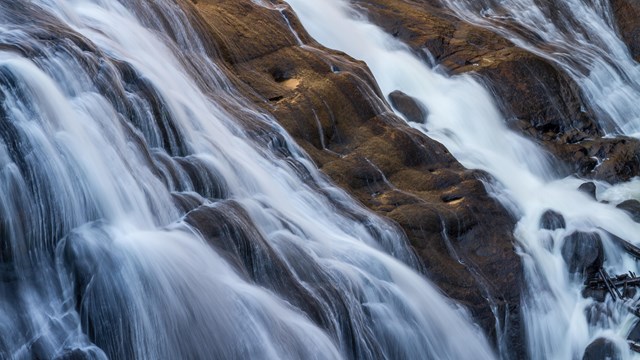 Conserve Water
Every living thing on this planet needs water to survive — even you! Find out how you can conserve water quality and quantity where you live
Last updated: August 16, 2023