NPS History Collection
The National Park Service (NPS) is more than the sum of its parks. It's an idea and an ideal. The NPS History Collection encompass the breadth and depth of the agency's history as it preserves and shares the stories of the history, culture, management, resources, challenges, and successes of the NPS.

NPS Director George B. Hartzog, Jr. formally established the NPS History Collection at Harpers Ferry Center on November 6, 1972. Today the collection comprises over 3.5 million objects and documents. Use our online resources to explore the many aspects of the NPS, get to know the men and women who manage and protect the National Park System, and celebrate more than 100 years of NPS history.
New! Virtual 1923 Road Trip
Hitch a historical ride on a 1923 national park road trip! Travel with Pete and Flo Johnson in their 1920 Buick as they travel across the country and experience the national parks of a century ago in
Keeping Up with the Johnsons
.
New! 50 Nifty Finds
Explore the collection in more depth through our weekly 50 Nifty Finds features which focus on the stories behind specific objects.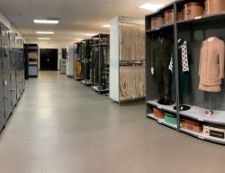 Behind-the-Scenes Tour
Go behind-the-scenes on a
virtual tour
of the collection! Discover objects, art, photographs, and uniforms that span more than 100 years of NPS history.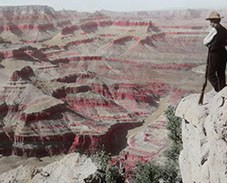 Archives & Manuscript Collections
Documentary materials detailing the ongoing challenges of the NPS mission to preserve park resources unimpaired for future generations while making them accessible for today's visitors. Start by searching our finding aids to learn more about the cataloged collection. Please contact the archivist to discuss your research topic further or for help locating what you need.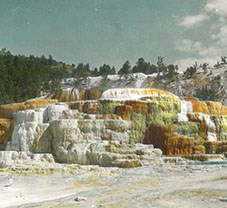 NPS Historic Photograph Collection
Images of America's special places, the people that care for them, and the visitors that love them. Search our online selection from the 400,000 images in the collection to see if there is anyone you know or anywhere you have been.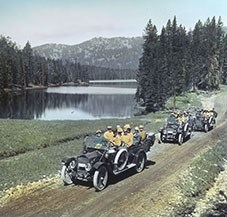 Stories of NPS history, adventure, humor, tragedy, camaraderie, and family told by the men and women of the the NPS In Their Own Words.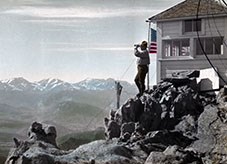 The NPS uniform is an iconic symbol of our staff and mission recognized around the world and one we wear with pride. Click the title above to learn how the uniform has changed over time.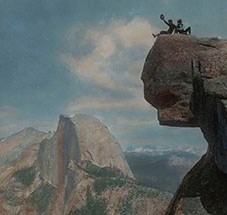 Object Collection
Discover objects that connect people to our history from before the founding of the NPS to today. Search the NPS Web Catalog to see a selection of objects, check out our 50 Nifty Finds articles, or take a virtual tour of our collection storage area.
Learn More about NPS History
The following resources can help you learn more about our history:
Frequently Asked Questions
Last updated: June 3, 2023