Visit Mining Heritage Sites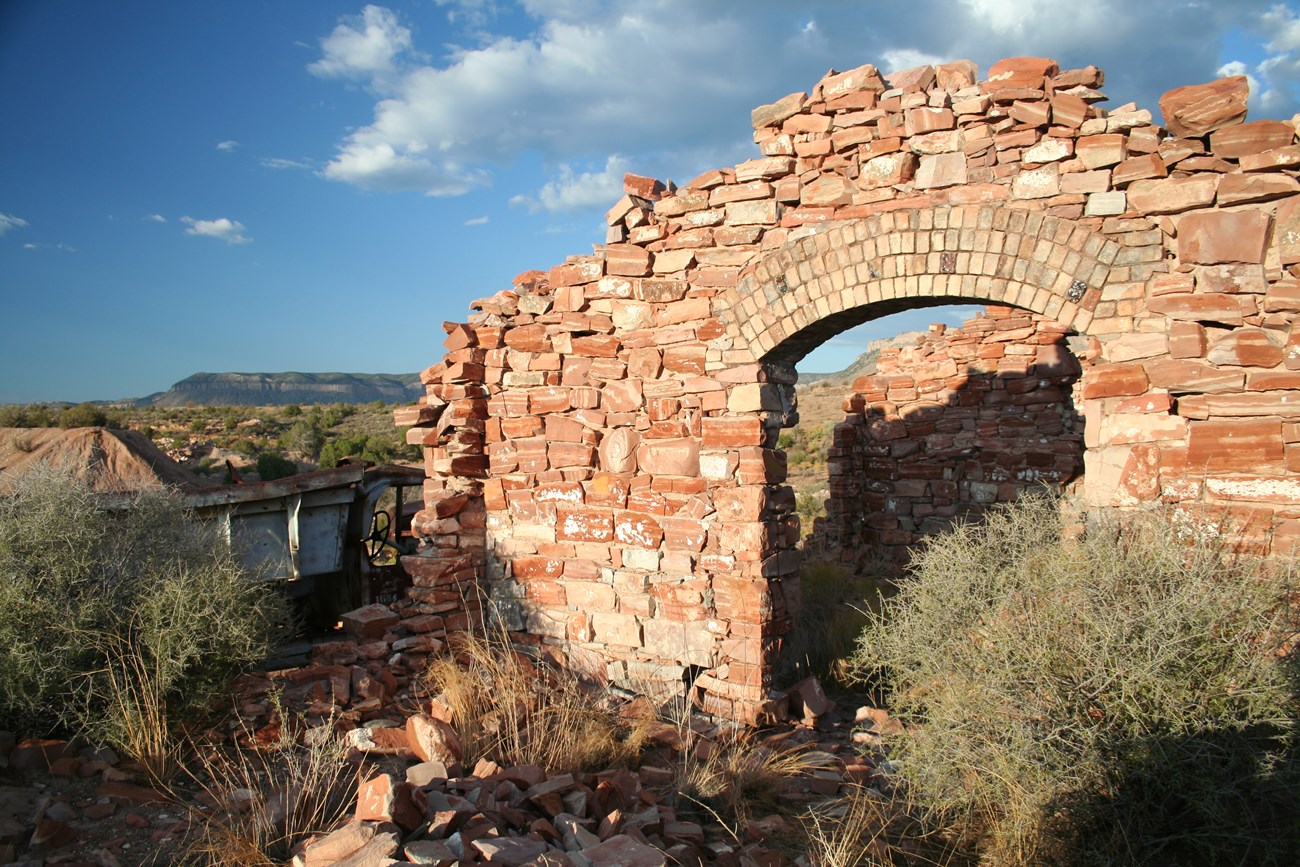 Introduction
Not surprisingly, the legacy of abandoned mineral lands spans North America. Long before the arrival of Europeans, American Indians mined flint, obsidian, and native copper for tools and weapons, turquoise and other stones for jewelry, and clay for pots and pipes. During the 16th century, the lure of gold and the prospect of great wealth drove Spanish explorers into North and South America. Later gold rushes and "Manifest Destiny" were responsible for Europeans settling much of the western United States. The industrial age of the 19th and 20th centuries introduced large-scale extraction of mineral resources such as coal, copper, iron, oil, gas, and uranium, leaving significant environmental impacts on the land.

Historically, companies and individuals explored for and extracted a wide variety of metals, minerals, fossil fuels, and mineral materials from lands that are now part of the National Park System. Precious metals such as gold, silver, and platinum; and base metals such as copper, lead, and zinc have been extracted. Industrial minerals such as talc, limestone, and borates; building stone; and aggregate materials such as sand and gravel have also been mined. Coal mining and oil and gas development have also occurred in parks.

Abandoned mineral lands represent one type of heritage feature originally valued primarily for economic opportunities. For example, between 1911 and 1938, the Kennecott Copper Mine, now a historic landmark within Wrangell-St. Elias National Park and Preserve in Alaska, produced more than $200 million worth of copper and supported a community of hundreds of people. Past mining sites tell us much about the economic forces that lured Europeans and others to North America, drove westward expansion, built the nation's cities, and continue to support our society.
Find Your Park
Many parks boast rich mining histories and are active in preserving and even reconstructing mining-related historic structures and landscapes.
Parks Established to Preserve America's Mining Heritage
The first two of these parks commemorate the Alaskan gold rush of 1898, and the latter, established in 1992, celebrates the internationally significant copper mines in the upper Michigan peninsula.
Other Parks with Mining History as a Major Theme
Parks that Preserve Evidence of Prehistoric Mining
The first two preserve the remains of prehistoric extraction sites, and the latter protects the pipestone (red mudstone) quarries of the Yankton Sioux.

National Heritage Areas
National Heritage Areas (NHAs) are designated by Congress as places where natural, cultural, and historic resources combine to form a cohesive, nationally important landscape. Through their resources, NHAs tell nationally important stories that celebrate our nation's diverse heritage.
Designated National Heritage Areas Related to Mining
Things to Do and Places to Go
Last updated: December 22, 2022