2021 PRIDE OF BALTIMORE II Star-Spangled Banner Trail Ambassador Sail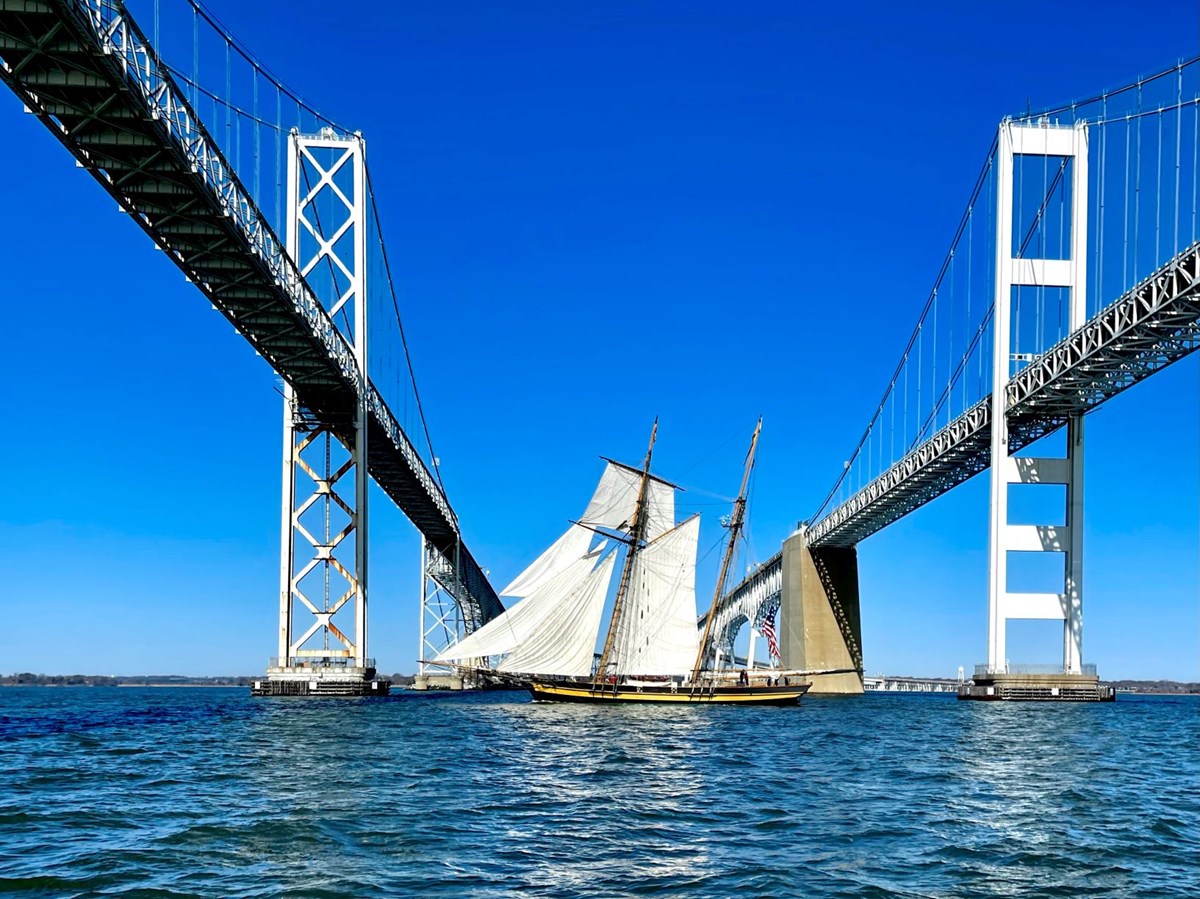 In 2021, the National Park Service is partnering with the Pride of Baltimore, Inc. to provide engaging experiences for visitors at Chesapeake Bay ports along the Star-Spangled Banner National Historic Trail.
The tall ship
Pride of Baltimore II
will serve as a sailing Trail ambassador that engages visitors in the history of the people and places in the Chesapeake during the War of 1812. Free interpetive programs and a new traveling exhibit will help both organizations to connect with underserved communities and expand recreational opportunities throughout the Bay.
Schedule
Dates listed below are tentative. As details are confirmed, we will update the information. You can also find updates on
Pride of Baltimore II'
s website or Facebook page.
Upcoming Port Visits
St. Mary's City, MD
April 2021
Havre de Grace, MD
May 2021
Cambridge, MD
May 2021
Chestertown, MD
June 2021
Solomons, MD
July 2021
St. Michaels, MD
August 2021
Georgetown, MD
September 2021
Baltimore, MD
September 2021
Alexandria, VA
October 2021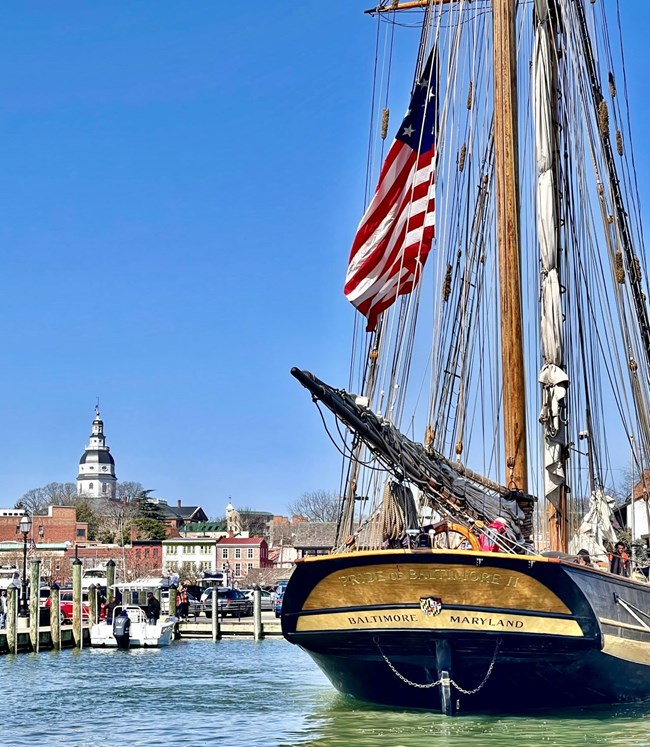 Annapolis, MD
March 19-21
The season debut!

Pride of Baltimore II and the National Park Service began the 2021 Ambassador Sail season with a visit to Annapolis for the Maryland Day Celebration. On Saturday, Pride II arrived in Annapolis midday at the long dock just across from City Dock.

While there were no deck tours or day sails (due to COVID), visitors were invited to walk out to view PRIDE II Saturday and Sunday and an educational shore side display focused on the War of 1812, Thomas Boyle, privateers, and the Star-Spangled Banner Trail was set-up near the ship in the City Dock parking lot.

Also, several virtual programs were offered throughout the weekend including: Friday, March 19, an introductory and overview video at noon; Saturday, March 20, "Coffee with the Captain" at 9AM and "Women of the Chesapeake Campaign" at 2PM; Sunday, March 21, "Black Privateers During the War of 1812" at 11AM and a tour of Pride of Baltimore II at 3 PM. Visit the Trail's calendar of events for more information about these programs.

Learn more about the War of 1812 story in Annapolis.
Last updated: March 22, 2021