Annapolis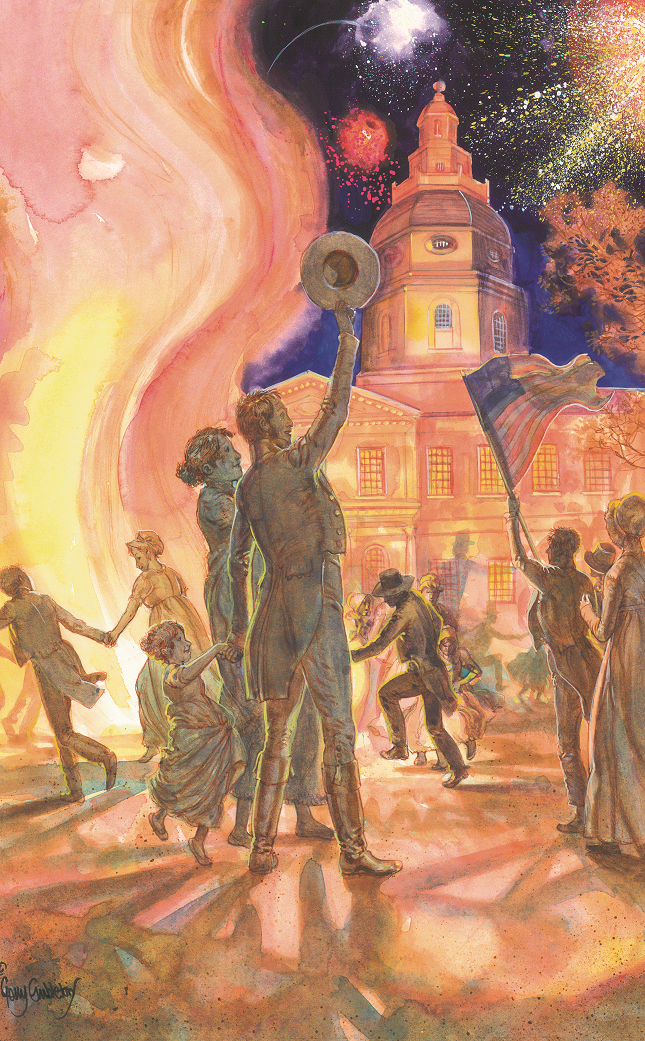 "As we passed the picturesque town of Annapolis…we could plainly perceive the inhabitants flying in all directions." --British midshipman Robert J. Barrett, September 1814.
As a port town and Maryland's state capital, Annapolis feared it would become a British target during the war. But with a military camp there and no fewer than four forts to protect the city, the British passed it by for easier marks.

The British fleet blockaded Annapolis in April and again in July 1813, and came dangerously close in late August 1814 as enemy ships traveled up the Bay toward Baltimore. The residents moved state documents and other valuables out of the city for safekeeping. When British warships came into view after the invasion of Washington, many frightened residents fled.

Lookouts used the dome of the Maryland Statehouse to track movements of the British navy, and alarm guns and signals sounded from Forts Madison and Severn, calling militiamen to their posts. But Annapolis was lucky. The British never landed near the city, and it survived the war untouched.

Today, many Annapolis building have War of 1812 connections. Francis Scott Key attended school at St. John's College and was married at Chase-Lloyd House. War issues were debated in the statehouse, and the dome was an observation post. The U.S. Naval Academy, built on grounds of Fort Severn, has War of 1812 collections on display.
Last updated: March 18, 2021