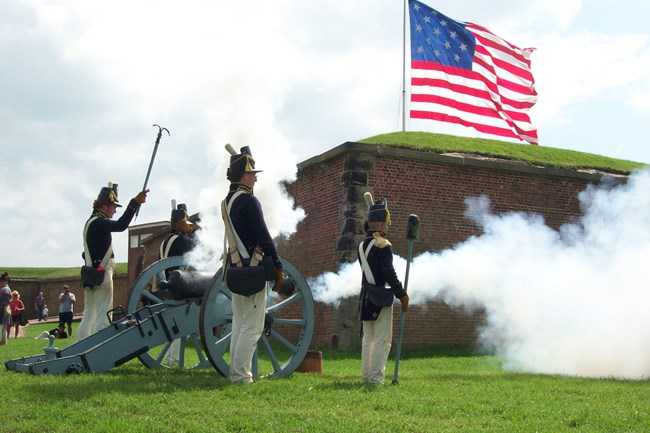 Find your trail at one of the many events happening on the 'Star-Spangled Banner' National Historic Trail!

View upcoming events at Fort McHenry National Monument and Historic Shrine, Hampton National Historic Site and on the National Mall and Memorial Parks in Washington, D.C.

The Star-Spangled Banner Flag House hosts a variety of events relating to how the famous Star-Spangled Banner flag was made. Plan a visit to the National Museum of American History and see the flag in person. Explore the War of 1812 on the Chesapeake by attending events along the trail at Todd's Inheritance, Riversdale House Museum,and the Chesapeake Bay Maritime Museum.

Many more stops along the trail offer events year round! Check out the map to start planning your adventure today!