Maps
Discover the War of 1812 on the Star-Spangled Banner National Historic Trail—a path tracing troop movements through historic places, inspiring landscapes, charming waterfront towns, and waterways of the Chesapeake Bay region.

The interactive map above highlights the Trail's partner sites.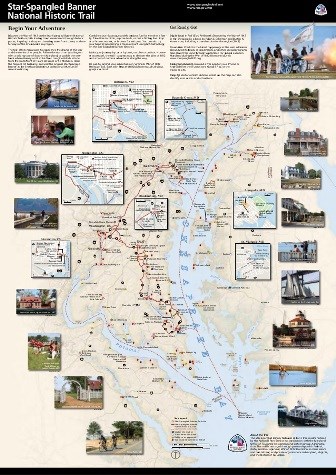 The trail offers many ways to experience the drama of the war and the stories of its people. Follow the march on Washington with a driving tour of Southern Maryland, or paddle the wetlands where the U.S. Flotilla was scuttled. Imagine British attacks from the waterfront of Havre de Grace or St. Michaels. Hoist the flag at
Fort McHenry
, and visit the original Star-Spangled Banner at the
Smithsonian Institution National Museum of American History
.
Download images of the Trail brochure: front and back.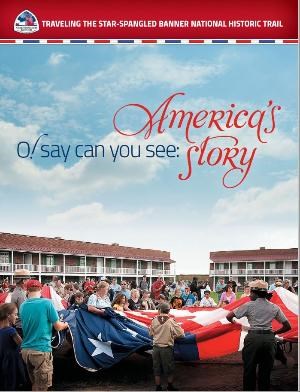 Combine your history quest with outdoor fun for the whole family. Make your journey by car or by boat, on bike or on foot. However you travel, the trail is a great way to discover the War of 1812 and a host of outdoor adventures along the way.
View the Trail's Travel Guide, created in partnership with the Maryland Office of Tourism.
Hard copy map brochures are also available at certain stops along the trail including
Fort McHenry National Monument and Historic Shrine
and
Hampton National Historic Site
.
Last updated: May 13, 2022