Photos & Multimedia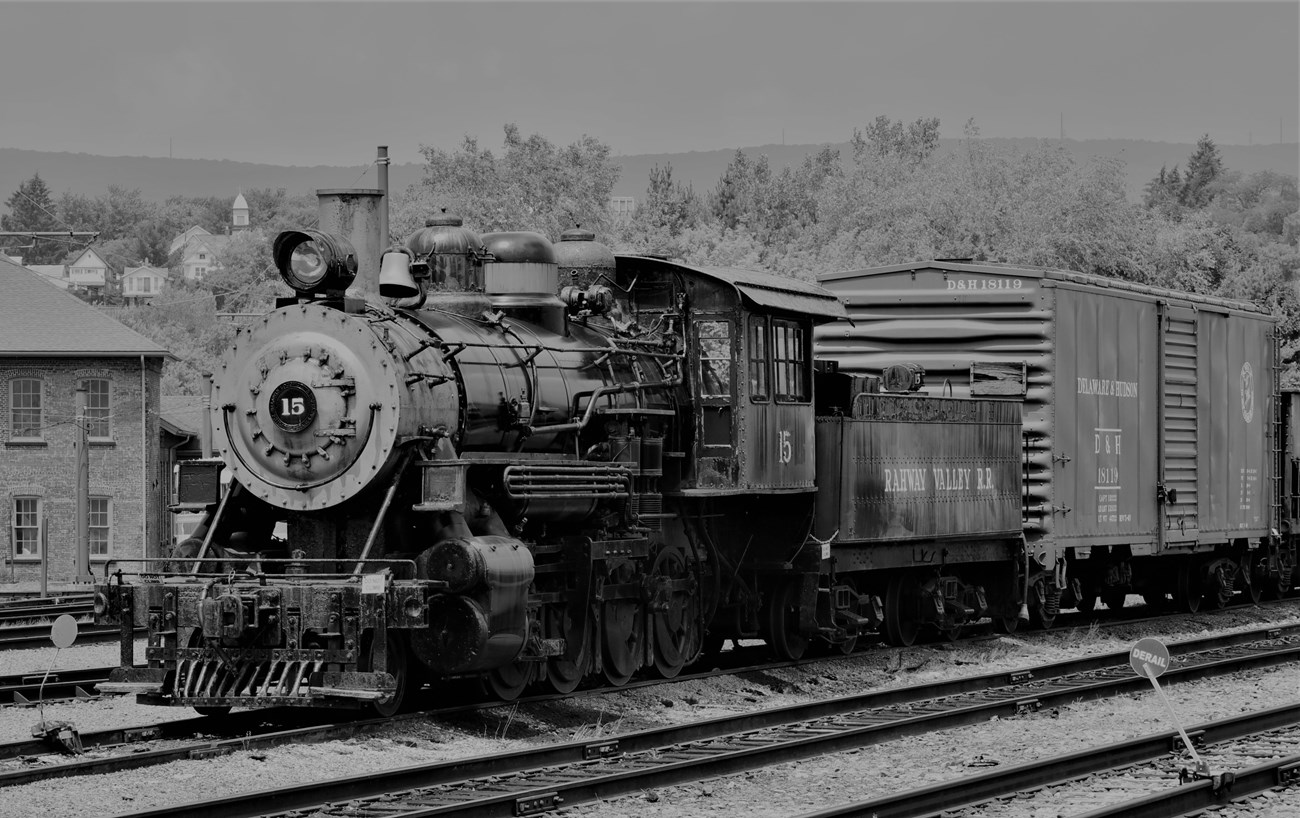 Our photo gallery is the best place to browse images and enjoy scenes from the rail yard at Steamtown National Historic Site.
Learn about some of the technical aspects at work at Steamtown through videos. Have you ever wondered how a diesel-electric locomotive works? Or perhaps how to replace tires on a steam locomotive? Look no further! This page is a work in progress and content will continue to be added as it becomes available.
In partnership with EarthCam, the National Park Service is excited to offer this LIVE webcam of our Roundhouse and Turntable complex! If you are planning a visit, you can get a feel for the museum complex.

NOTICE: The webcam is temporarily out of order. We continue to work with EarthCam to upgrade our webcam equipment and troubleshoot the issues. We appreciate your patience as we work to improve this service for our virtual audience.
Photography and Videography at Steamtown
Capture your special memories with photos or video at our unique industrial heritage site. Always remember: safety comes first! Learn some tips and tricks to stay safe at Steamtown NHS.

In some cases, a Special Use Permit may be required. Generally speaking, permits are not required for:
Visitors using cameras and/or recording devices for their own personal use;
Sound technicians and film or video news crews at breaking news events;
National Park Service filming or photography, Department of the Interior Audiovisual Center filming, or filming/photography done pursuant to a cooperative agreement or contract.
Questions about whether you need a Special Use Permit for photography or videography? Send us an e-mail.


Last updated: August 17, 2022