South Manitou Island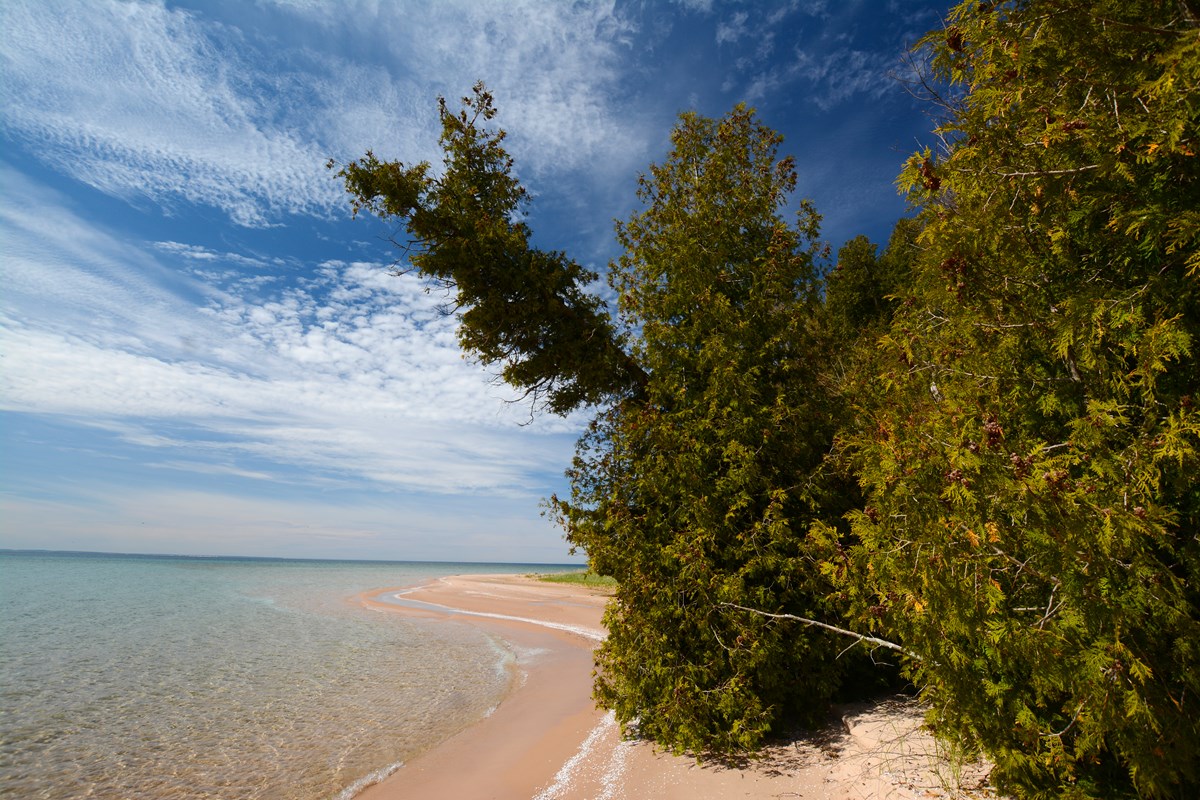 South Manitou Island is part of an island chain in Lake Michigan that extends north to the Straits of Mackinac. The island consists of a ridge of tilted layers of limestone, buried under a blanket of glacial debris. It features unique sand dune formations, 10 miles of pebble beaches and a grove of old growth white cedars that date back over 500 years. The campgrounds lie on sandy soils among younger forests.
Visitors enjoy learning more about the island's rich history at the visitor center and museum in the village; climbing to the top of the lighthouse; hiking to unique sand dune formations and old growth cedar forests or along the beach around the island; camping in rustic settings; poking around ghost towns and the old coast guard station outbuildings; or taking a wagon tour to view the giant cedar trees and the Francisco Morazan shipwreck or weaving through the once thriving farm homesteads.
The island dunes are a fragile environment, so please stay on existing paths and avoid stepping on plants. As is the grove of virgin white cedar trees: one of the fallen trees showed 528 growth rings, dating its existence to before Columbus.
The Manitou Passage State Underwater Preserve was established in 1988 to conserve the historic and archeological value of over fifty known shipwreck sites, dating from 1835 to 1960. For more information about the preserve, contact a park ranger. These sites are protected by state and/or federal law.


Last updated: September 26, 2018