Camping in the Lakeshore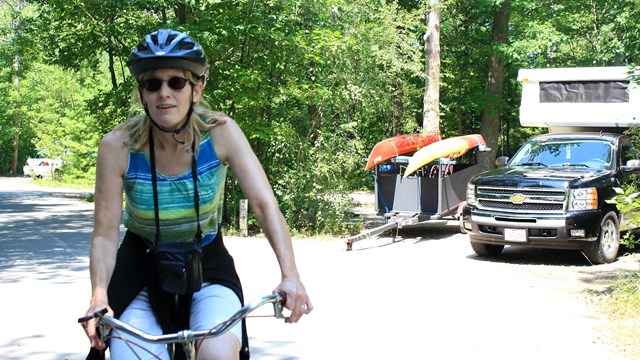 Platte River Campground
Campground offers sites with electric hook-ups, showers, and modern restrooms. Near Platte River and Lake Michigan.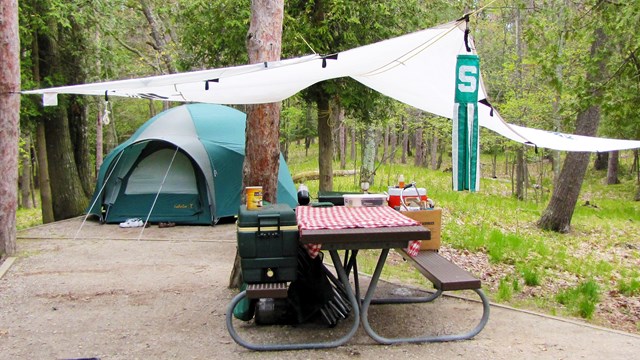 D.H. Day Campground
Rustic campground with dirt roads, vault toilets, and ready access to the Lake Michigan.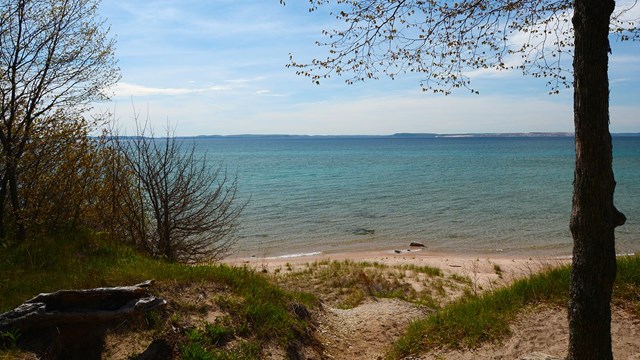 Camping on the Manitou Islands
Backpacking and camping on South and North Manitou Islands.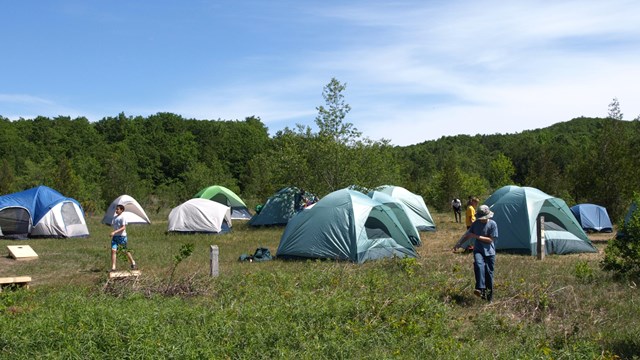 Group Camping in the Park
Reservable sites are available for groups of 7-25 people.
| Campground Facilities | First Day | Last Day |
| --- | --- | --- |
| Platte River Campground Office | May 1 | Nov. 7 |
| Platte River Campground Sites 101-145, first come, first served | Oct. 16 | April 30 |
| Platte River Campground Sites 101- 453, reservations required | May 1 | Oct. 15 |
| Platte River Campground Group Sites | May 1 | Oct. 15 |
| White Pine Backcountry Camp - first come, first served | Year Round | Year Round |
| D.H. Day Campground Office | May 1 | Oct. 16 |
| D.H. Day Campground - spring, first come, first served | April 27 | May 1 |
| D.H. Day Campground - summer, reservations required | May 1 | Oct. 15 |
| D.H. Day Campground - fall, first come, first served | Oct.16 | Nov. 28 |
| D.H. Day Group Sites - summer, reservations required | May 1 | Oct. 15 |
| D.H. Day Group sites - first come, first served | Oct. 16 | April 30 |
| North and South Manitou Island Sites, first come, first served | Memorial Day* | Labor Day* |


Last updated: May 19, 2023