Camping on North Manitou Island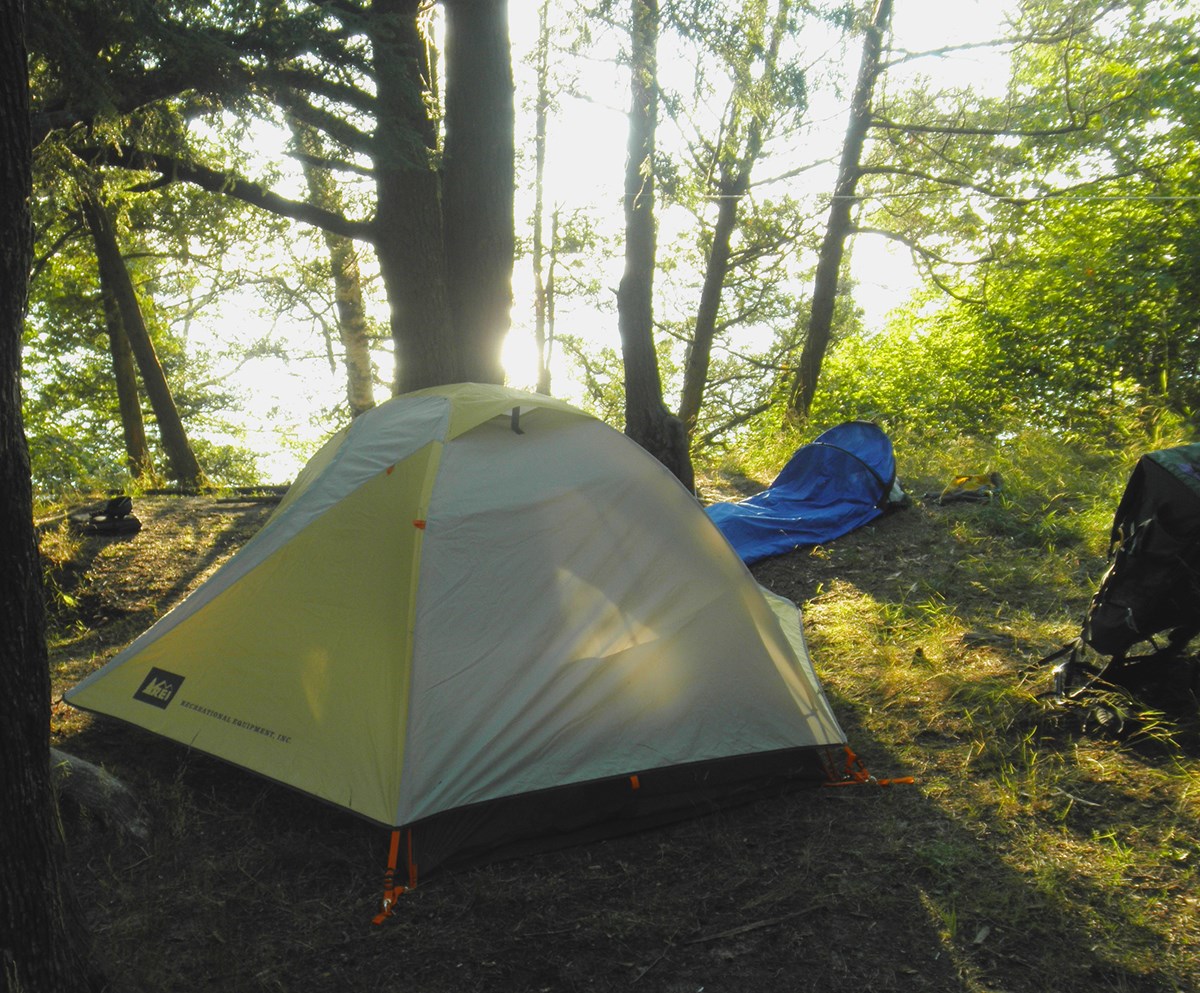 Camping on North Manitou Island offers solitude and a wild beauty and nights listening to lapping waves.
The small Village Campground contains eight designated campsites, two fire rings and one outhouse. There is a limit of two tents and four people per site. Fires are permitted in the community fire rings at the Village Campground.
Camping is allowed in the wilderness area, but open fires are prohibited. Use gas or alcohol stoves i the wilderness.
Backcountry Camping Regulations are in effect on North Manitou Island. A backcountry permit and fee payment must be completed before camping. Permits are available on the island and on the mainland. Groups are limited to a maximum of 10 people.
Don't take firewood to the islands! Island campers may collect dead and down wood found on the island for personal use during their visit; however, unused wood must remain on the island. The State of Michigan Department of Agriculture and Rural Development's Emerald Ash Borer Quarantine strictly prohibits transporting firewood to North and South Manitou Islands.
Leave No Trace camping ethics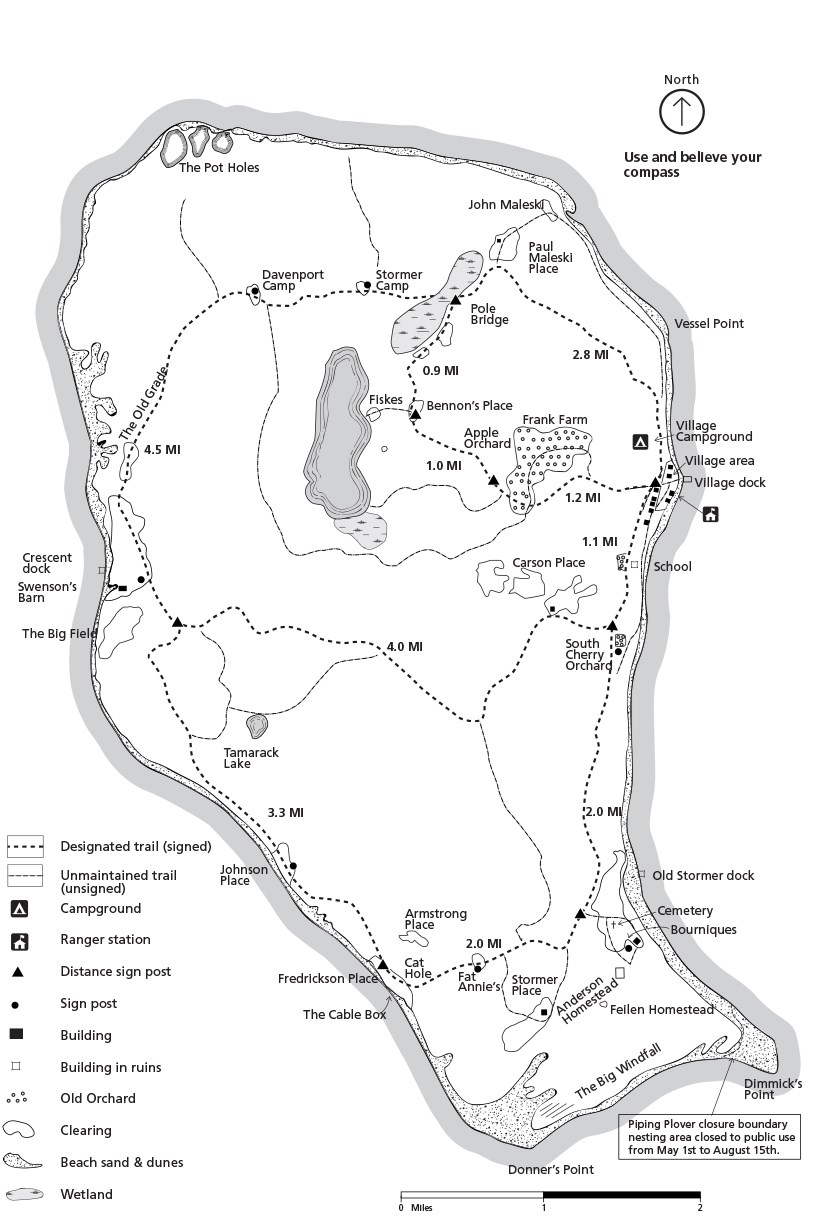 Map of North Manitou Island


Last updated: January 18, 2018