Rock Climbing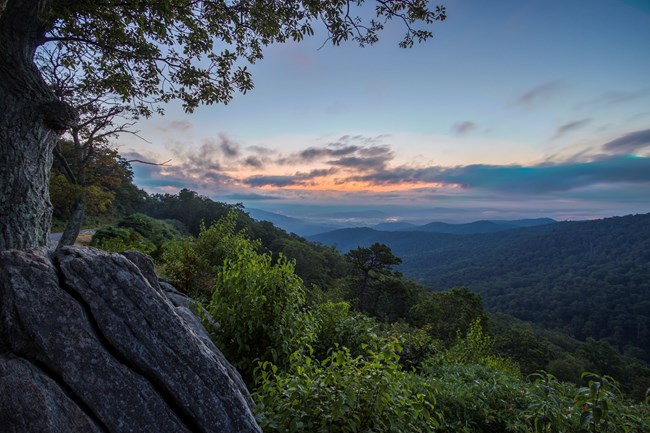 "...which purpose is to conserve the scenery and the natural and historic objects and the wild life therein and to provide for the enjoyment of the same in such manner and by such means as will leave them unimpaired for the enjoyment of future generations."
NPS Organic Act, 1916

Rock climbing is a popular activity in Shenandoah National Park. Opportunities for all levels of climbers abound. Providing these opportunities are part of Shenandoah's mission as is protecting the resources. Responsible rock climbing practices will ensure that these opportunities will be enjoyed by future generations.

Please review our Rock Climbing Guidelines (158kb pdf).
Closures have been put in place at some locations to protect rare natural resources. You can download maps of the areas with restrictions by clicking on the links below. View closure information on the Rock Outcrop Management page.
Last updated: July 11, 2023