Ranger Programs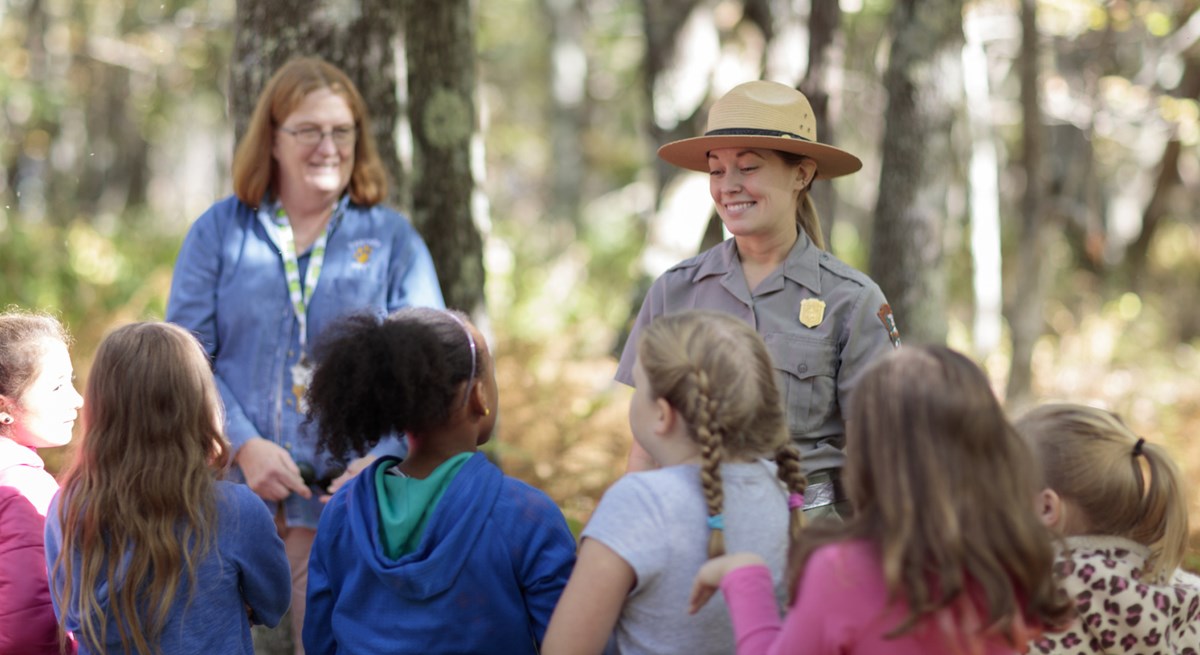 Learn and Explore
Ranger-guided programs give visitors the opportunity to explore the wonders of Shenandoah with a Ranger. Discover stories of Shenandoah's past, take a walk through a unique mountain meadow, or learn about the animals and plants that thrive here. You never know what you'll learn next!
Ranger Programs
In-person ranger programs are typically offered in the spring, summer, and fall. Programs change daily, so be sure to check out the ranger program schedule so that you don't miss anything!
Virtual Ranger Programs
Can't make it to Shenandoah? We've got you covered. You can still follow a Park Ranger as they teach you about a variety of topics in our series of virtual ranger programs designed to give you the full ranger program experience from wherever you are in the world.
Rapidan Camp Tours
Tours are not currently being offered due to COVID-19 precautions. Please check the ranger program schedule for a schedule of informal chats with rangers at Rapidan.

Rapidan Camp is the former summer retreat of President Herbert and First Lady Lou Henry Hoover. Starting with a shuttle ride from Byrd Visitor Center, Ranger-guided tours of Rapidan Camp include time inside both the Brown House and the Prime Minister's Cabin, as well as time exploring the grounds and gardens within this historic landmark. When offered, tours are available by reservation only; visitors may book a reservation up to 6 months in advance and up to 4 hours before the tour.
Last updated: November 3, 2021