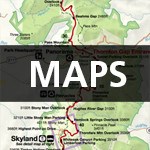 Skyline Drive: A Journey and a Destination
When you enter Shenandoah National Park via one of our four entrances, you will find yourself on Skyline Drive. Here is where the fun begins. This roadway is an experience itself, and it is the route to all places of interest in Shenandoah.

Click the icon to the right to find downloadable maps!