History & Culture
The first traces of humans within Shenandoah National Park are around 8,000 to 9,000 years old. Native Americans seasonally visited this area to hunt, gather food, source materials for stone tools, and trade. In the 1700s, European hunters and trappers explored the mountains of the Blue Ridge and Shenandoah Valley. Soon after 1750, European settlers moved into the lower hollows near springs and streams. Over the next century and a half hundreds of families worked the land, planting orchards and crops, building homesteads and mills, using the mountains for logging and mining.

By the late 1800s an increasingly urban American society yearned for places of recreation and refuge. Enterprising spirits built vacation resorts, marketing the mountain views, healthy water, and cool breezes. As congress established National Parks in the west, a call arose for an eastern National Park accessible to large population centers. It would take two decades to authorize Shenandoah National Park. Another decade passed before the Park's establishment.

Learning about the history of Shenandoah means learning about the lives and communities of past mountain residents, the establishment of the Park, the Civilian Conservation Corps, segregation of early park visitors, the dynamic shifting role of parks in our society, and much more. All of these subjects have a lasting impact on what Shenandoah is today and what it may become in the future.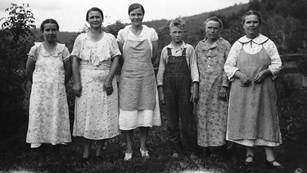 People
Mountain residents, CCC boys, eccentric entrepreneurs, and even presidents helped shape Shenandoah National Park.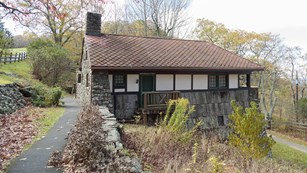 Places
From a presidential retreat to quiet former homesteads, historical places are abundant in Shenandoah.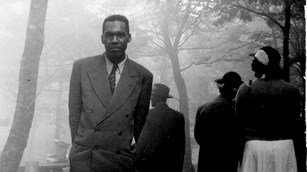 Stories
Stories inform who we are, how we understand the world, and our desires to shape the future.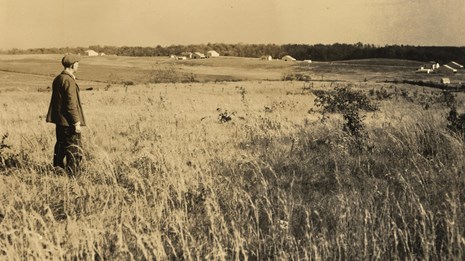 Spirit of the Mountain
Explore the many perspectives regarding the history of Shenandoah's establishment in this interactive education program,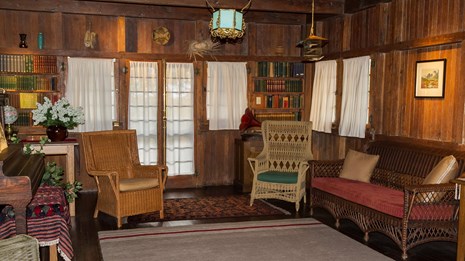 Collections
Learn about our archives and museum collections and about researching at Shenandoah National Park.


Last updated: December 3, 2020