Collections
As opportunities arise, research information will be posted here. This may be information pertaining to current studies being done within the park, or conclusions from research that has already taken place.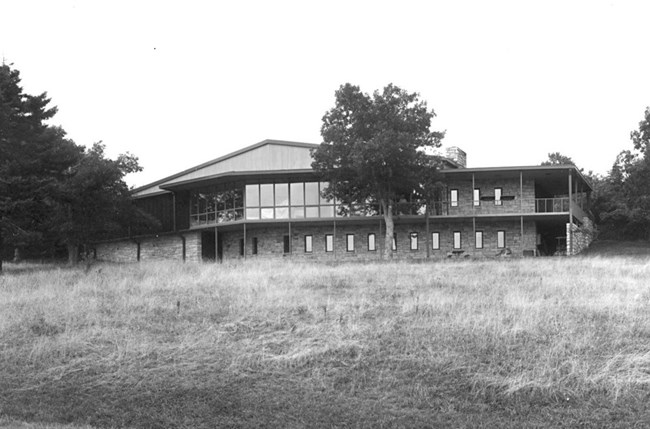 Download the index to photographs
Photographic Documentation of Skyline Drive
The Historic American Engineering Record (HAER) was established in 1969 by the National Park Service, the American Society of Civil Engineers and the Library of Congress to document historic sites and structures related to engineering and industry. This agreement was later ratified by four other engineering societies: the American Society of Mechanical Engineers, the Institute of Electrical and Electronic Engineers, the American Institute of Chemical Engineers, and the American Institute of Mining, Metallurgical and Petroleum Engineers. Appropriate subjects for documentation are individual sites or objects, such as a bridge, ship, or steel works; or larger systems, like railroads, canals, electronic generation and transmission networks, parkways and roads.
HAER documented Skyline Drive in 1996, producing eighteen sheets of drawings which are available at the Library of Congress web site, http://hdl.loc.gov/loc.pnp/hhh.va1798.
For mor information about this program through out the National Park Service click the link below:
https://www.cr.nps.gov/hdp/


Last updated: March 24, 2022