Parks as Classrooms
Check out these lesson plans for our curriculum-based programs to find one that fits your needs.
All Curriculum Materials
Featured Lesson Plan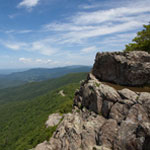 Geology: Our Rockin' Earth
Learn More
Shenandoah National Park offers a variety of field trip opportunities. Curriculum-based programs are offered from mid-April through mid-November. Planning ahead and preparing your group will help make the park visit a memorable and fun learning experience for you and your students.
All Field Trips
Ranger Led Program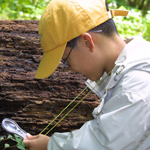 Shenandoah Residents
Learn More
Request an educational fee waiver for self-directed field trips to the park. Schools or other bona fide educational institutions (accredited, officially recognized, or tax exempt for educational purposes) may request an educational fee waiver.
All Field Trips
Last updated: March 30, 2015