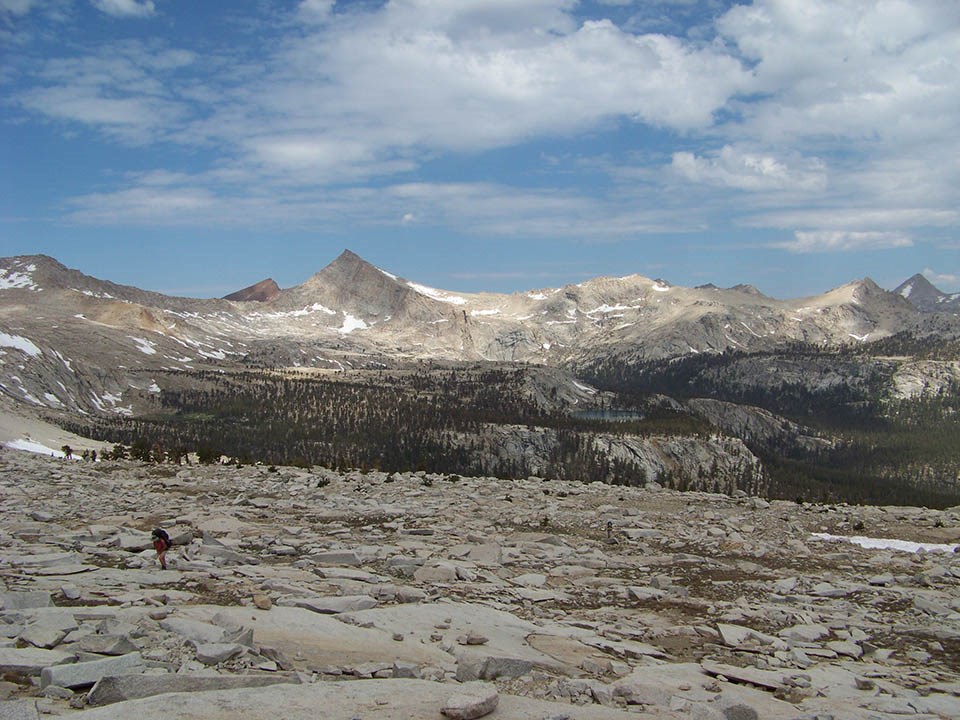 In the rocky alpine, where the short growing season and harsh winter conditions exclude all but the hardiest of plants, stunted trees give way to low-growing, perennial herbs. Here plants often form ground-hugging mats or hummocks to take advantage of the warmer surface temperatures. In winter, the snowpack provides insulation from sub-freezing temperatures and desiccating winds. During the brief summer, when freezing temperatures and snowstorms remain a threat, surprisingly showy flowers burst forth in the race to set seed before winter returns.
With over 48 percent of Sequoia and Kings Canyon National Parks occurring above 10,000 feet, high-elevation habitats dominate these parks. Crowning the tops of the mountains, the alpine zone is biologically rich despite harsh growing conditions. Approximately 600 species of vascular plants grow in these areas, with at least 200 of those being restricted only to the alpine zone.
With its scattered lakes, meadows, rugged peaks, vivid flowers, and scenic vistas, the alpine zone draws over 100,000 visitors each year, most of them traveling on foot to these remote wilderness landscapes.