Foothills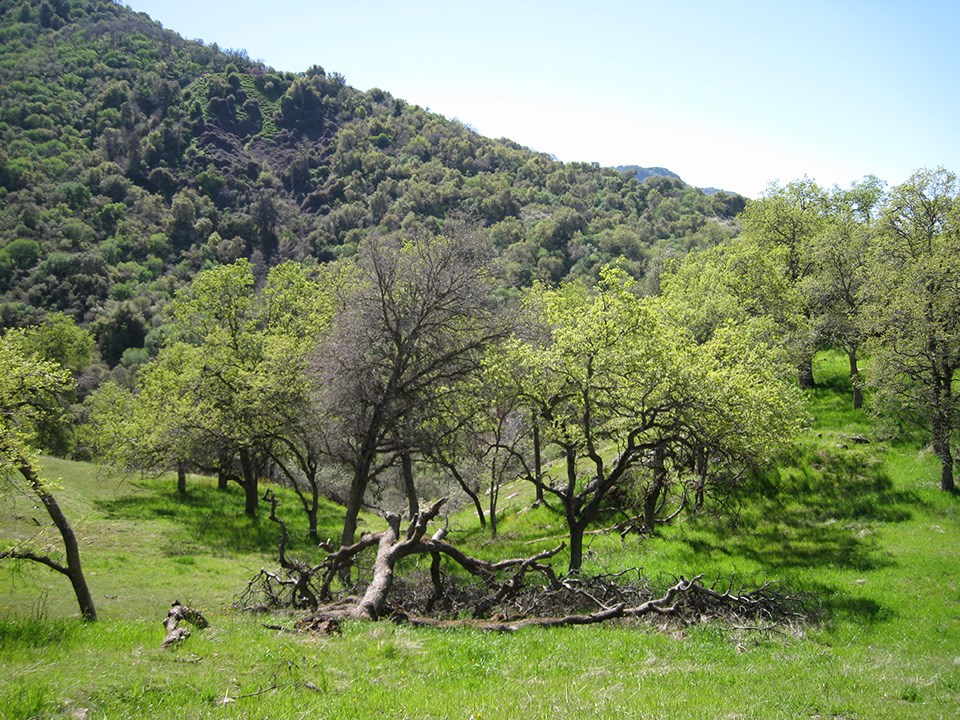 Along the western edge of the parks, California's Great Central Valley gives way to blue oak woodlands and a mosaic of chaparral shrubland vegetation. Unlike most of the park vegetation, which is made up of plant species native to the region, the foothill grassland is primarily non-native annual grasses that were introduced to California during the mid-19th century and have subsequently become naturalized. The slow-growing, gnarled blue oaks that dot this landscape can be hundreds of years old.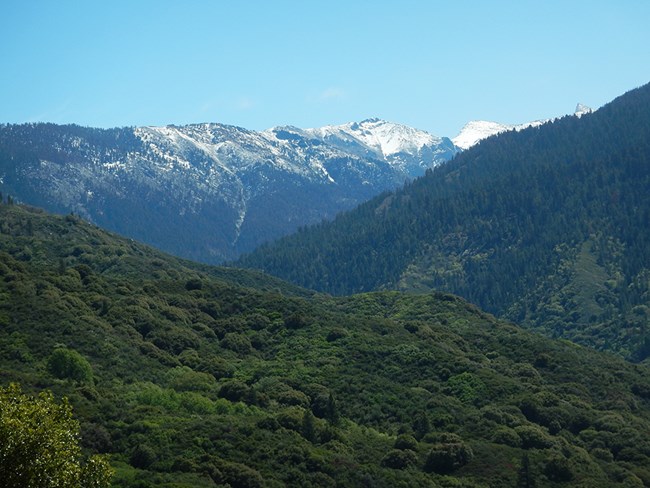 Chaparral - a type of plant community dominated by dense thickets of sclerophyllous (thick-leaved) shrubs - occurs at somewhat higher elevations than oak woodlands in the foothills. Characteristic of lowland Mediterranean climates, it grows where winter rains provide most of the precipitation and, but for the hot dry summers, temperatures are relatively mild. Many chaparral species have specific adaptations to fire and drought, both of which have a strong influence on life in the foothill environment.
A greater variety of plants and animals live in these low elevations than in the rest of the parks. The dense brush of chaparral hides many animals from view, and you may have to listen as well as look to find the birds in these areas. In the open grasslands under oak trees, wildlife such as deer, bears, bobcats, and foxes are easier to spot.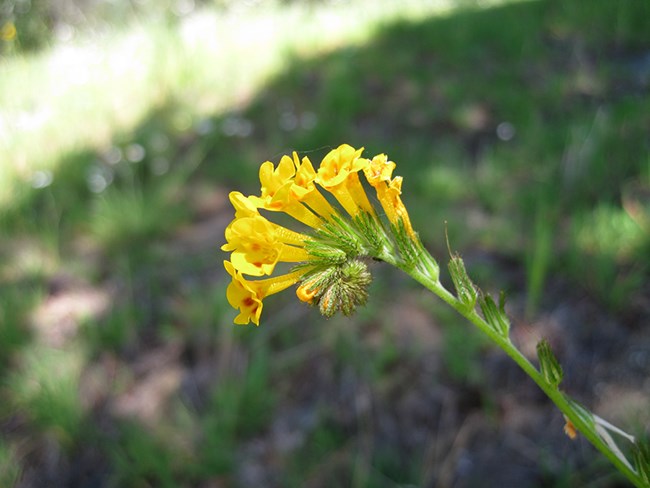 Winter and spring are the best seasons to visit the foothills. Wildflowers can be abundant, diverse, and colorful in the spring.
While foothills vegetation is extensive throughout the western Sierra Nevada, in most areas it is also largely changed due to grazing, agriculture, or rural development. Sequoia and Kings Canyon protect an extensive tract of foothills vegetation, important for the preservation of these diverse plant and animal communities.
Visit the Foothills Visitor Center at the Sequoia Park Headquarters for exhibits that highlight the foothills plants and animals.
Last updated: October 2, 2017