Plants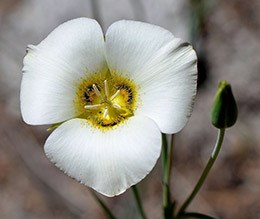 Extreme topographic differences and a striking elevation gradient (ranging from 1,360 feet (412 m) in the foothills to 14,494 feet (4,417 m) along the Sierran crest) create a rich tapestry of environments, from the hot, dry lowlands along the western boundary to the stark and snow-covered alpine high country.

This topographic diversity in turn supports over 1,200 species (and more than 1,550 taxa, including subspecies and varieties) of vascular plants, which make up dozens of unique plant communities. These include not only the renowned groves of massive giant sequoia, but also vast tracts of montane forests, spectacular alpine habitats, and oak woodlands and chaparral.

The richness of the Sierran flora mirrors that of the state as a whole--of the nearly 6,000 species of vascular plants known to occur in California, over 20% of them can be found within Sequoia and Kings Canyon National Parks.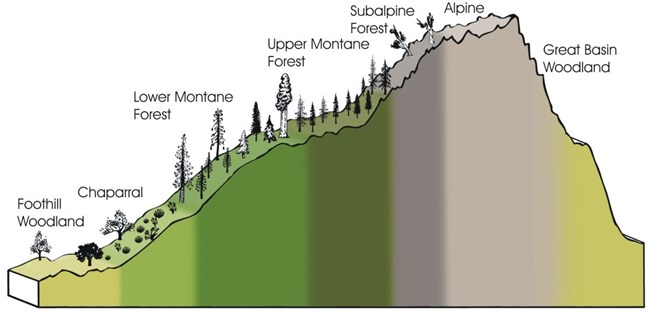 Vegetation Zones
While the parks' vegetation is diverse and complex, it can be categorized broadly into the following zones:
Foothills (includes oak woodland and chaparral shrubland)

Montane Forests (lower to mid-elevation conifer forests)

Subalpine (forest that extends to the limit of tree growth - treeline)

Alpine (perennial plants that grow at the highest elevations)
Vegetation changes dramatically along a west-east elevation gradient from the lowest elevation oak woodlands up to ancient foxtail pines, stunted whitebark pine, and alpine perennial herbs at the highest elevations. Visit the links below to learn more about these vegetation zones.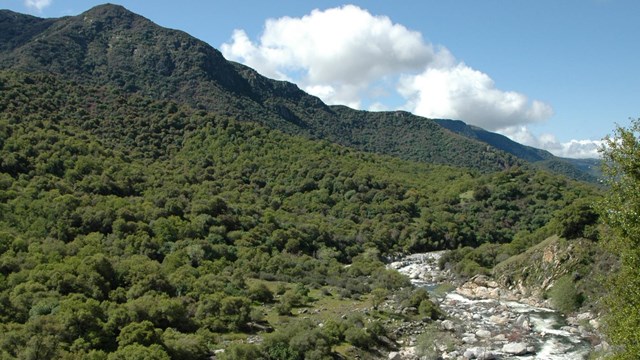 Foothills Vegetation
The foothills oak woodlands and chaparral shrublands are habitat for a variety of plants and animals. Visit in spring to see wildflowers.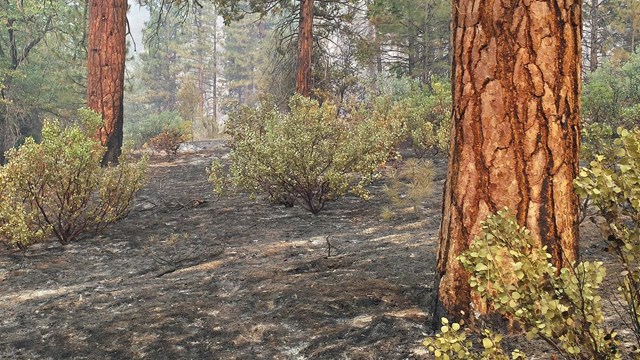 Montane Forest
Ponderosa pine are at the lower range of the montane forest and benefit from periodic fire. Giant sequoias also grow in montane forests.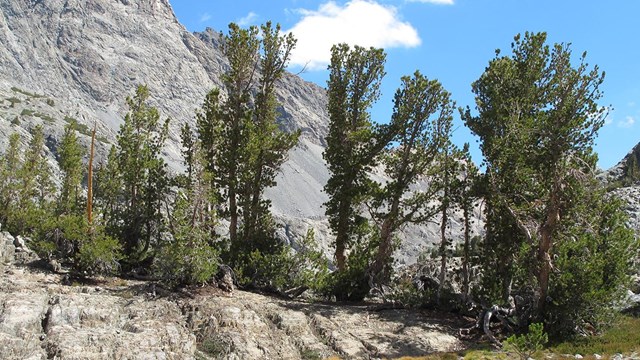 Subalpine Forest
Whitebark pines are characteristic of the Sierra subalpine forests. Learn more about these and other treeline pines. Photo by Peggy Moore.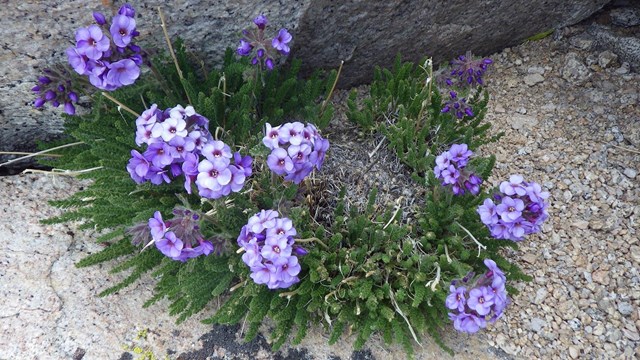 Alpine
This showy sky pilot plant grows in rocky areas above 11,000 feet. Alpine plants must be tough to endure cold temperatures, wind, and snow.
Many plants or types of vegetation occur across a range of elevation zones. Learn more about wetlands, invasive non-native plants, and plants of conservation concern and how park managers inventory, monitor, and manage them.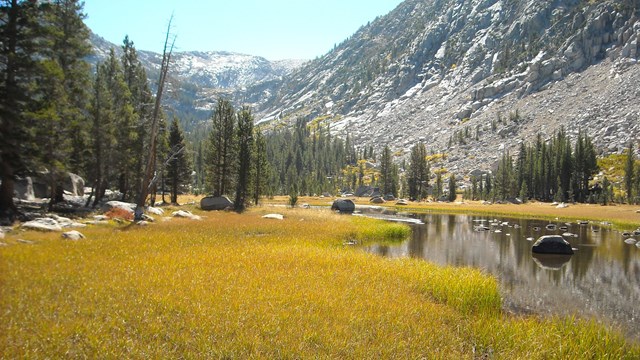 Wetlands
Learn more about why wetlands and meadows are so important.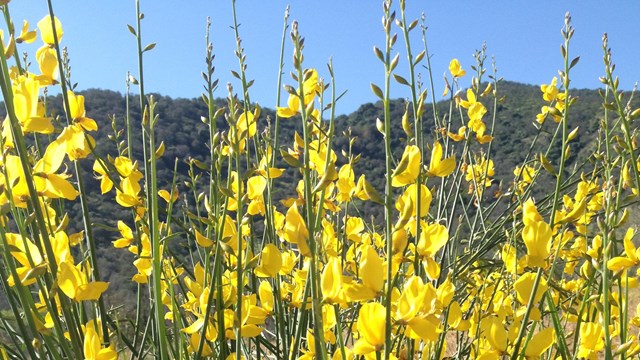 Invasive Non-native Plants
Non-native plants crowd out natives, changing habitats. Find out what we're doing to reduce impacts.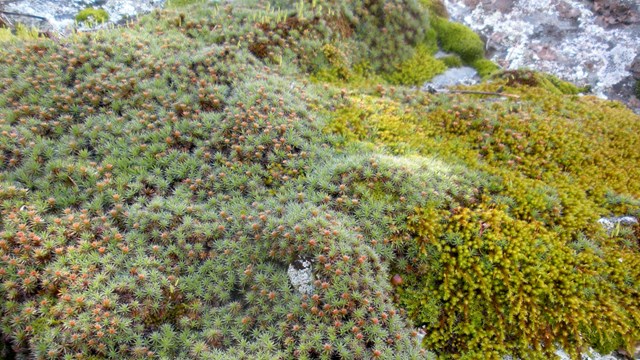 Plants of Conservation Concern
We're working to learn more about plants in these parks that are rare, at the edge of their range, or have a limited distribution.
More Information
Use the NPSpecies tool below to get park plant and animal checklists. Be aware that species lists and taxonomy are dynamic and some of the lists in this database may need to be updated.
Select a Park:
Select a Species Category (optional):
Search results will be displayed here.

Visit NPSpecies for more comprehensive information and advanced search capability. Have a suggestion or comment on this list? Let us know.


Last updated: August 31, 2023