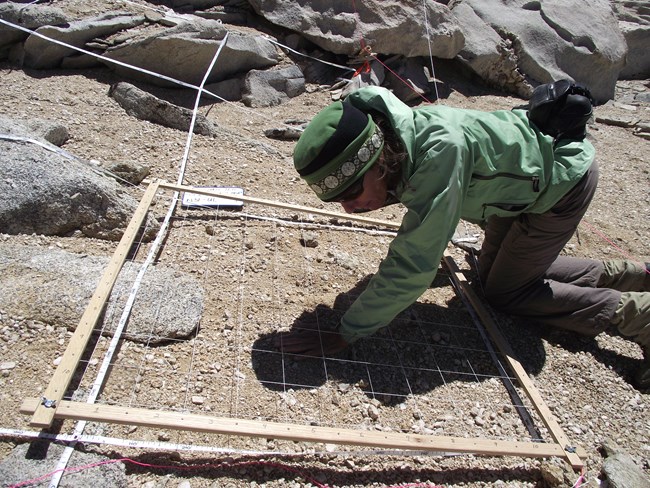 What is GLORIA?
GLORIA (Global Observation Research Initiative in Alpine Environments) is an international project that monitors alpine plants at risk from climate change at the tops of the world's highest mountains. In 2010, a GLORIA site was established on four sub-summits of Mount Langley in Sequoia National Park.
GLORIA is a global observation network that began in 2000 in 18 European mountain regions, and the network currently comprises more than 50 teams working in 70 mountain regions distributed over five continents.
GLORIA uses a multi-summit approach and standardized low-impact monitoring methods, allowing the study of alpine plant communities and climate change impacts both within and among regions. By resurveying the sites at intervals of 5 to 10 years, scientists can link changes in species cover and composition to temperature data.