News Release
Statement on P-22 from Santa Monica Mountains National Recreation Area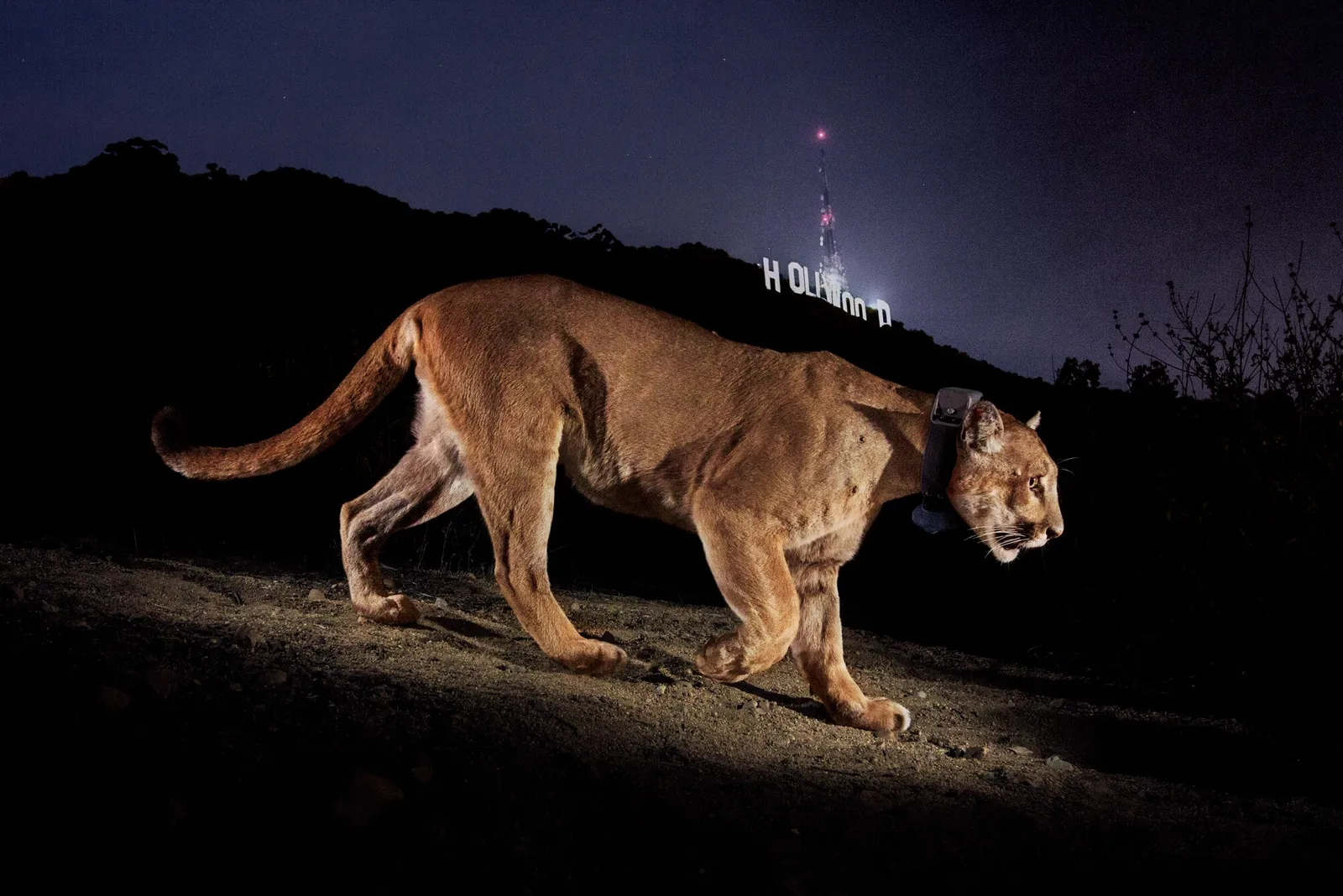 News Release Date:
December 17, 2022
Contact: Ana Beatriz Cholo, (805) 750-9356
Contact: Ashton Hooker, (307) 690-5109
The National Park Service joins our partners, friends, and community members here in Los Angeles, and around the world, in remembering mountain lion P-22.

Learn more in California Department of Fish and Wildlife's news release: Mountain Lion P-22 Compassionately Euthanized Following Complete Health Evaluation Results

Mountain lion P-22 was more than just a celebrity cat. He was also a critical part of a long-term research study and a valuable ambassador for the cause of connectivity and for wildlife in the Santa Monica Mountains and beyond. 

He was one of the oldest mountain lions in a study that the National Park Service has been conducting since 2002 and one of its most interesting. When he was captured and collared in March 2012 by National Park Service biologists, he was estimated to be about 2 years old.

Likely born in the Santa Monica Mountains as the son of adult male P-1, he somehow found his way to his tiny, 9-square-mile home in Griffith Park, separated from the Santa Monicas by the 101 and 405, two of the busiest freeways in the world. Defying expectations, he persisted for more than 10 years in the smallest home range that has ever been recorded for an adult male mountain lion.

Although he made frequent appearances on the streets of the Hollywood Hills and even, more recently, of the Silver Lake neighborhood, he was also clearly a wild cat, doing so mostly late at night, and subsisting largely on natural prey such as deer and coyotes.

In the end, he found his way into many Angelenos' hearts and home surveillance camera footage.

Park biologists aim to understand and conserve the species that live in and around the park for generations to come. Although P-22 is now physically gone, scientists will be analyzing his data for years to come.

This animal's life and safe passage to Griffith Park are a testament to both the challenges and the possibilities for wildlife in Los Angeles. He showed us what mountain lions must do to survive in our urban landscape, as he dispersed through it to find a remaining island of habitat.

He also showed us what they are capable of: surviving and co-existing with millions of people in a city as dense and sprawling as Los Angeles.

Goodbye, P-22. Your scientific legacy will live on.
###

NPS has been studying mountain lions in and around the Santa Monica Mountains for the last two decades to determine how they survive in a fragmented and urbanized environment. CDFW is responsible for overseeing the management and conservation of mountain lions in the state.
Last updated: February 7, 2023