Around the Horn Blog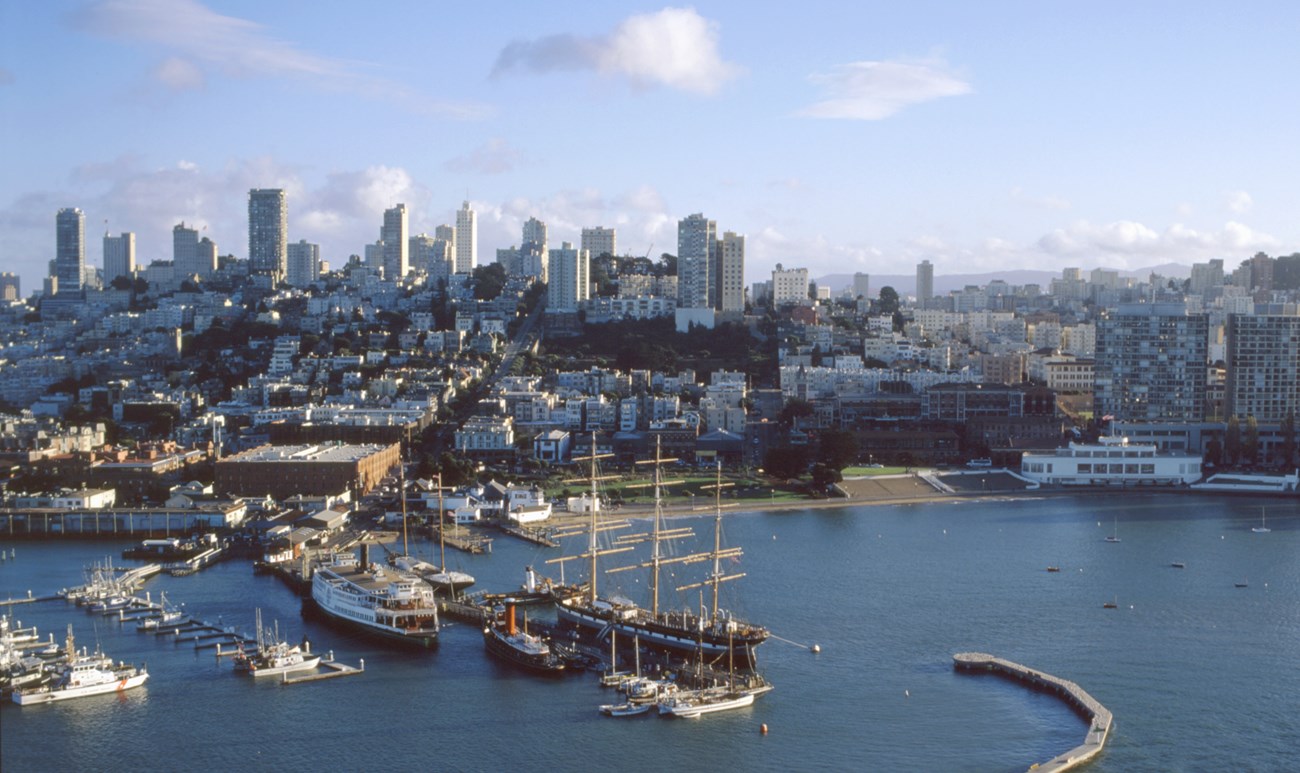 About This Blog
Through Around the Horn, the San Francisco Maritime National Historical Park hopes to keep visitors informed on projects that might impact their voyage and enlightened by stories from our past. Sit back, relax, and enjoy the journey!
This is the first post in a series called "Did the Age of Sail End? We'll begin with a bit of background about the beginning of steam power and how it changed the way people and cargo moved around the world. By the end of it, you will have seen sailing ships go from workaday waterfront carriers to the bringers of dreams
Though the name and use of Steam Chimneys appear to have fallen out of use, they are not the only things to have had their names fall out of favor and disappear. Donkey pumps, for example, are almost unheard of unless you use the modern term "general service pump." Now, though, we know what this piece of equipment was for and what it was called when it was utilized onboard the walking beam engine Ferryboat Eureka.
The Steamship Historical Society of America honored San Francisco Maritime National Historical Park's 1907 steam tug Hercules with the SSHSA's "2016 Tugboat of the Year" award.
Last updated: December 10, 2020