Media & Press Kit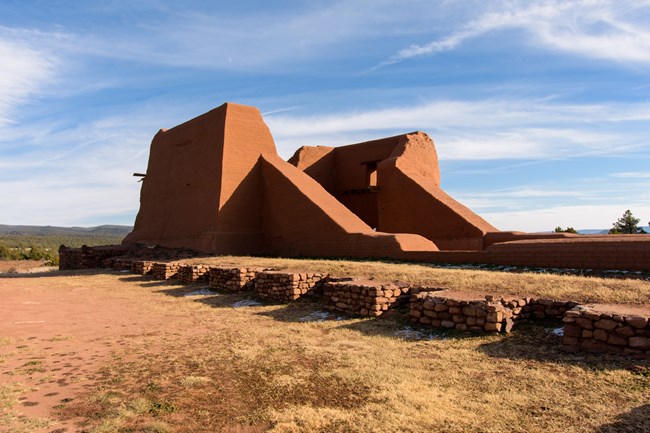 This page is for anyone who creates media. We appreciate members of the press and public who share stories about the Santa Fe National Historic Trail. On this page you will find resources to help you craft stories that are factual and interesting.
Santa Fe Trail Bicentennial Press Kit
Below you will find information about the Santa Fe Trail and bicentennial, images, contact forms, and other useful information.
Trail History
Maps
The Bicentennial
Social Media
What is a National Historic Trail?
Contact

.
Fast Facts
Santa Fe Trail Fast Facts
The Santa Fe National Historic Trail spans 1,203 miles across two routes: the Cimarron and the Mountain route
The trail crosses 5 states: Missouri, Kansas, Colorado, Oklahoma, and New Mexico
There is evidence that parts of the trail were used as early as 1200 A.D. by indigenous people
There are currently 87 Certified Sites on the Trail which are official partners in trail stewardship
There are over 100 interesting places to visit scattered along the trail.
Four National Parks exist along the Trail: Bent's Old Fort National Historic Site, Fort Larned National Historic Site, Fort Union National Monument, and Pecos National Historic Park
In 1987 the US Congress designated the Santa Fe National Historic Trail under the National Trails System Act
In 2019, 1,098 Volunteers-in-Parks contributed 72,546 hours to protecting, promoting, and developing the Trail