Places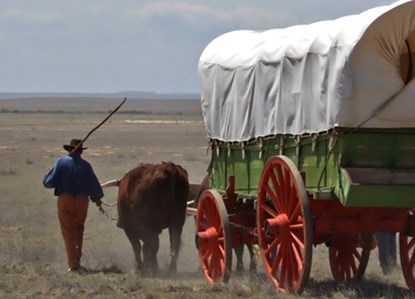 The Santa Fe National Historic Trail spans 900 miles of the Great Plains and traverses five states. Though its course is now located within the United States, it was once an international trade route that brought together a cultural mosaic of peoples. While this lifeline of commerce provided for opportunity and cooperation, it also paved the way to conflict among the individuals it brought together.
Interested in places along the Trail? Learn more and plan a visit:
Click on the title or picture for site information.
Places on the trail in Missouri
Places on the trail in Kansas
Learn more about sites along the Trail: