Santa Fe Trail Bicentennial
Journey across five states and 200 years of history during the Bicentennial of the Santa Fe Trail!
Visit our keyboard shortcuts docs for details
Duration:

1 minute, 40 seconds
National Park Service rangers from across the Santa Fe Trail commemorate the 200th anniversary. Travel the trail with us to visit Fort Larned National Historic Site, Pecos National Historical Park, Fort Union National Monument, Bent's Old Fort National Historic Site, and the National Trails Office in Santa Fe!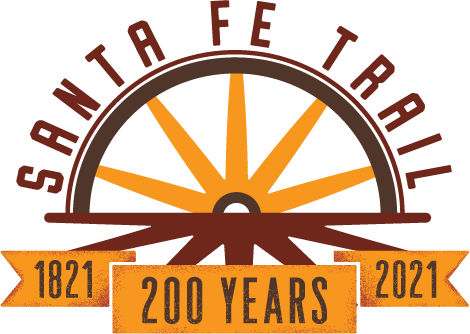 The year 2021 marks 200 years since the Santa Fe Trail began its tenure as a commercial highway. The initial journey in 1821 from Missouri to Santa Fe was met with good fortune. William Becknell and his party of five happened to travel the Trail just after Mexico (present day New Mexico) opened to international trade. Becknell's party was welcomed in Santa Fe and they returned to Missouri having reaped the benefits of the risky trip.
This year we reflect upon the original journey as a turning point in American history. Not only did the Trail move goods, but it also spread ideas, cultures, and people. For some, movement on the Trail was positive, while others suffered from it. Stories of conflict, commerce, and culture abound on the Trail, with the potential to teach us about our past and help us determine our future.

Join us in remembering this historic trail in 2021 by walking along the ruts, seeking out hidden spots, sharing stories both old and new, and discovering the legacy of the Great Prairie Highway.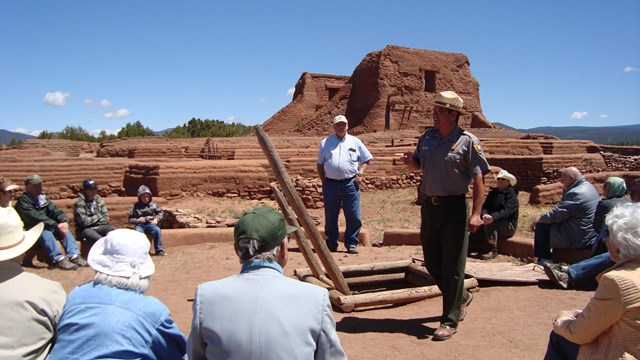 Events Calendar
Search for in-person and virtual events on our events calendar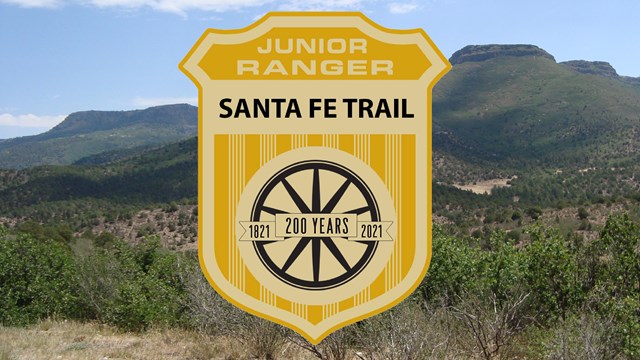 200th Anniversary Activities
Complete activities for the young and young at heart while learning about the Santa Fe Trail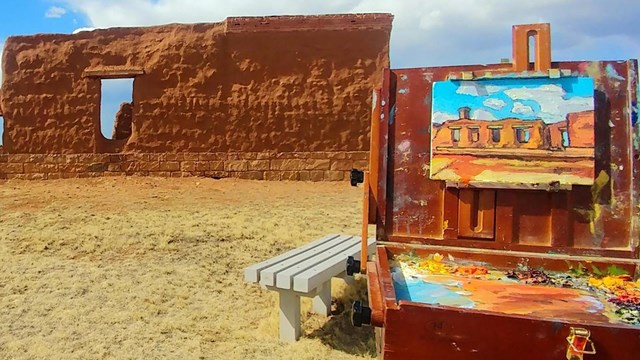 Virtual Art Contest Exhibition
View the 200th Anniversary Virtual Art Contest Exhibition!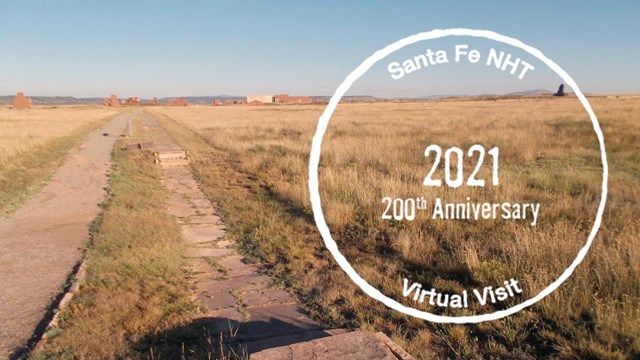 Bicentennial Passport Locations
Find out where to get a special Santa Fe Trail Bicentennial passport stamp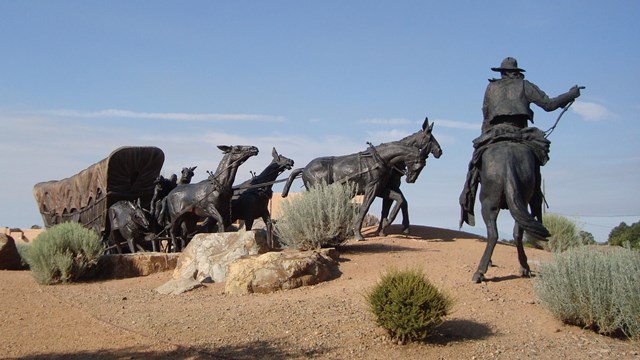 Santa Fe Trail Association
Check out the Santa Fe Trail Association's 200th Anniversary webpage for more information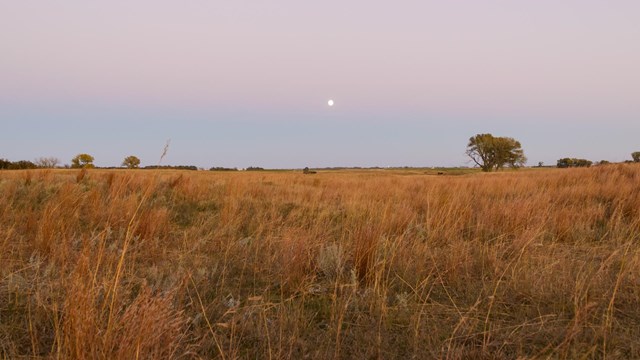 Bicentennial News & Press Kit
Read the latest Bicentennial news and learn general information about the Santa Fe Trail Last updated: January 21, 2022