Basic Information
Trail sites are located across 900 miles and 5 states. The Trail is administered by the NPS office located at: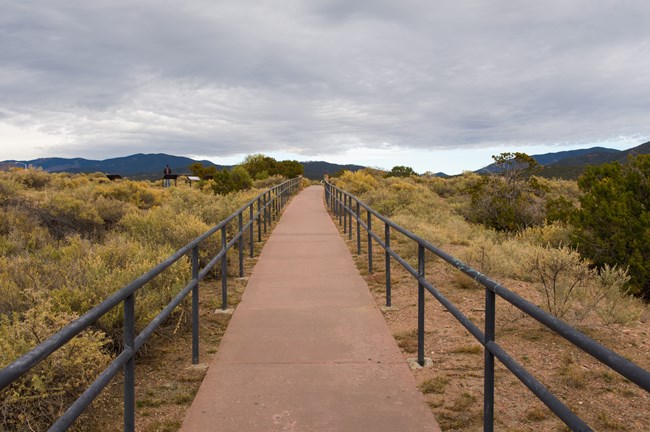 Trail Administration
Freight wagons no longer cross the prairies, but the trail's legacy endures as buildings, historic sites, landmarks, and original wagon-wheel ruts. The National Park Service works in close partnership with the Santa Fe Trail Association, American Indian tribes, state, county, and municipal governmental agencies, private landowners, nonprofit heritage conservation groups, and many others. Trail sites are in private, municipal, tribal, federal, or state ownership. Please ask for permission before visiting any trail sites on private lands and check with public sites for visiting hours and regulations.
Protect the Trail
To foster trail preservation, do not use metal detectors, dig at sites, collect artifacts, or remove anything. Please respect these historic places.
Last updated: January 7, 2020