Permits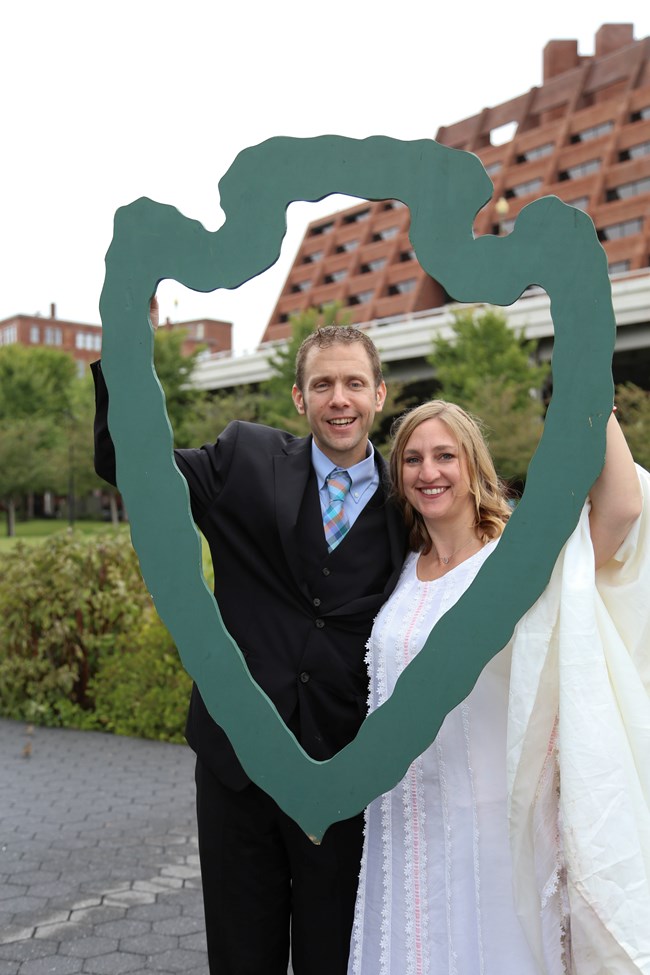 Reservations
All group activities of 25 or more people in Rock Creek must be registered under a special use permit. For more information call our Special Park Uses Ranger at (202) 895-6000 or e-mail us.
Picnic Grove Reservations
The following picnic groves require reservations for events between May 1 and November 30: 1, 6, 7, 8, 9, 10, 13 and 24.
Rock Creek Park picnic grove reservations may be made online at www.recreation.gov or by phone at 1-877-444-6777 (10:00 a.m. - 10:00 p.m. ET).

Reservations are by the half day. A half day is from either 9:30 a.m. to 1:30 p.m. or 3:00 p.m. to 7:00 p.m. (or dark whichever comes first).

Keep in mind that groups that will be transported by bus may only reserve picnic groves 1 and 24, which are served by wider city streets that can accommodate oversized vehicles.
Review our picnic regulations [PDF].
Special Park Use Permits
Permits for First Amendment rights demonstrations, special events, photography, or filming within any park area in the National Capitol Region (NCR) are required by 36 CFR to be processed through the NCR Park Programs Division. To obtain an application, contact 202.245.4715 or visit www.nps.gov/nama/planyourvisit/permits.htm. For information on Rock Creek Park areas for these permits, contact the Permits Specialist at 202-895-6013 or email.
Permits for right of way uses, construction, or to use or cross park land are obtained from the Division of Resource Management for Rock Creek Park, 202-895-6000.
Weddings
Special Use Permits are issued for small wedding ceremonies only and for four different locations in the Park:
Georgetown Waterfront Park
Old Stone House (garden area only)
Montrose Park
Meridian Hill Park
Ceremonies must meet the following criteria:
Maximum participant limit is 50 people.

Duration: no longer than two hours.

Ceremonies can not interfere with other regular park activities or patrons

Events must occur between 9:00AM and 5:00PM

Decorations and chairs are not permitted.
To hold a wedding in Rock Creek Park, you must first send a letter to the Superintendent requesting permission to hold a wedding in Rock Creek Park. Your letter should include the following information: location, number of participants, time, acknowledgement of the required $200 fee, and a note stating that you will leave the park site in good condition. Also, please include your phone number, a mailing address, an email address, and a check in the amount of $200.00 made out to the National Park Service. Cash and credit cards are not accepted. The fee for a wedding permit is $200.00. The fee is non-refundable.

The letter and check should be sent to:

Rock Creek Park
Attn. Special Use Permits
3545 Williamsburg Lane, NW
Washington DC 20008.
The $200 fee covers the cost of processing the permit and a photographer's permit.
Applications and payment must be received at least one month in advance of desired ceremony date.
For more information contact Special Park Uses Ranger at 202-895-6013 or
e-mail us
Sports Field Permits
Reservation required sports fields are located at: Rock Creek Tennis Center - 16th & Kennedy Streets - 4 sports fields and Fort Reno - 2 sports fields.
Requests for athletic field reservations may be completed online through the DC Department of Park and Recreation Permit Office: http://dpr.dc.gov/node/496592 . Fees vary.
The DPR permit office is located at 1250 U St., NW, Washington, DC 20009.
The office hours are Monday – Friday, 9:00 am-5:00 pm. Closed Saturday and Sunday.

Walk-Ins: Customers may drop off permit applications or submit payments any weekday between 9:00 am and 5:00 pm. For general concerns, questions, or comments, the office will provide walk-in hours from 9:00 am and 5:00 pm.

Customers who wish to discuss permit issues (Approval, Denial, Pending Request,) or general questions concerning a permit can schedule a meeting or conference call (202) 671-2597 or email:

e-mail us.
Research Permits
Please see our web page at https://www.nps.gov/rocr/parkmgmt/researchpermits.htm for further information.
For more information call our Special Park Uses Ranger at (202) 895-6000 or e-mail us.


Last updated: January 7, 2021