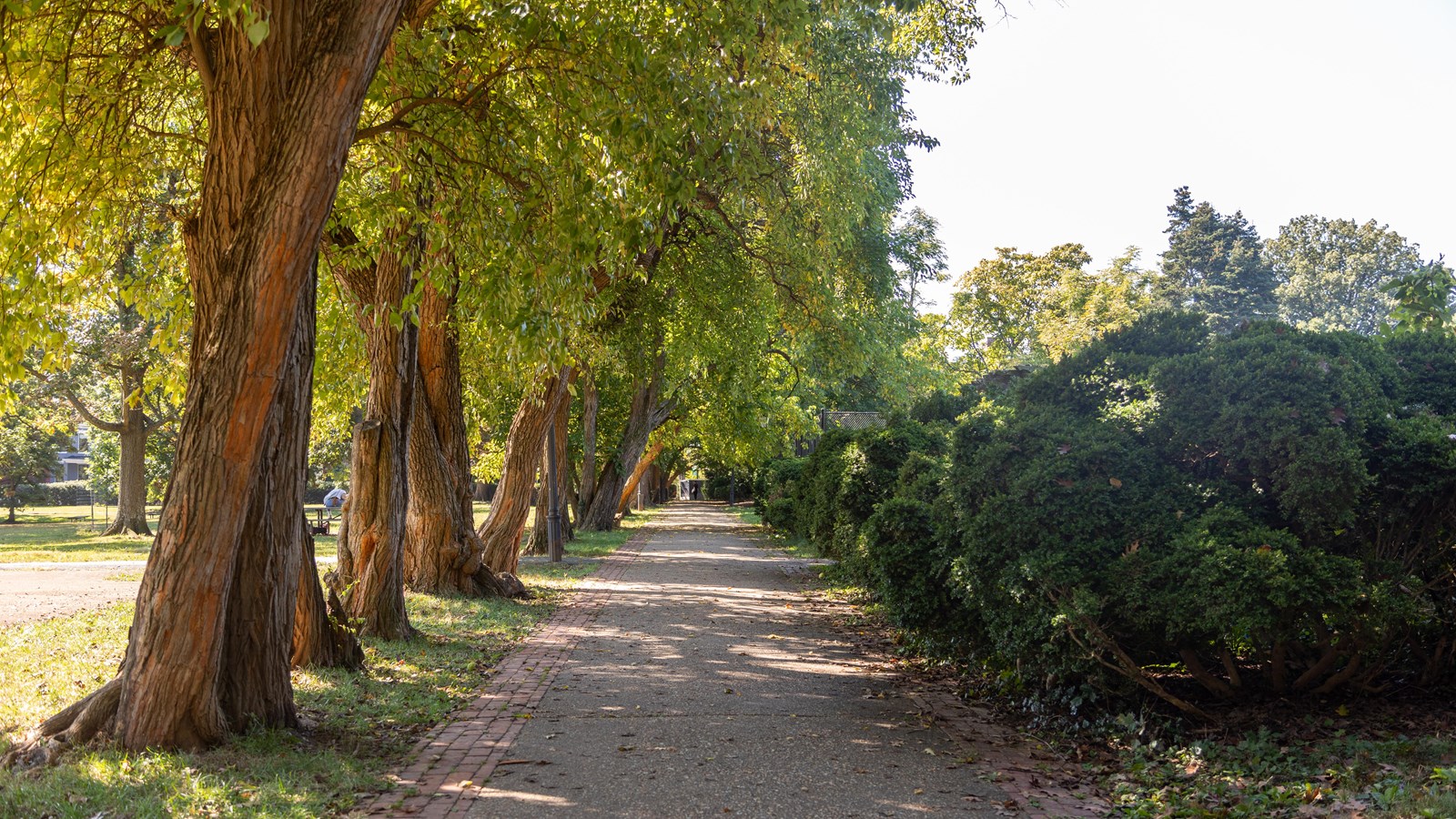 Location:
Washington, D.C.
Significance:
Designed Landscape
Accessible Sites, Benches/Seating, Cellular Signal, Historical/Interpretive Information/Exhibits, Information Kiosk/Bulletin Board, Picnic Table, Playground, Restroom, Toilet - Flush, Trash/Litter Receptacles, Water - Drinking/Potable, Wheelchair Accessible
In 1804, rope-maker Richard Parrott purchased his Washington, DC, property and developed his estate. Before long, he added a "Ropewalk" for manufacturing rope, a Federal-style mansion, and gardens and orchards. 
Some of the defining features of Montrose Park originated during the period when the property was a prominent estate, between 1804 and 1911: the Ropewalk, Summerhouse, Boxwood Gardens, and several mature canopy trees along the edge of the plateau.
The property was purchased by the United States Government in 1911. The campaign to purchase the land was led by Sarah Louise Rittenhouse who changed public opinion on the idea of a park. The Office of Public Buildings and Grounds (OPBG) assumed the responsibility for transforming the property. Together, OPBG landscape architects George Burnap and Horace Peaslee prepared designs for the park that integrated features from the former estate's landscape and incorporated new elements for public park use. 
Today, Montrose Park is a sixteen-acre park located on the heights overlooking Georgetown in northwest Washington, DC. An armillary sphere stands as a monument to Sarah Louise Rittenhouse in gratitude of the work she did to see the park established.

The park includes tennis/pickleball courts and a playground.
Last updated: June 8, 2023