Alerts & Conditions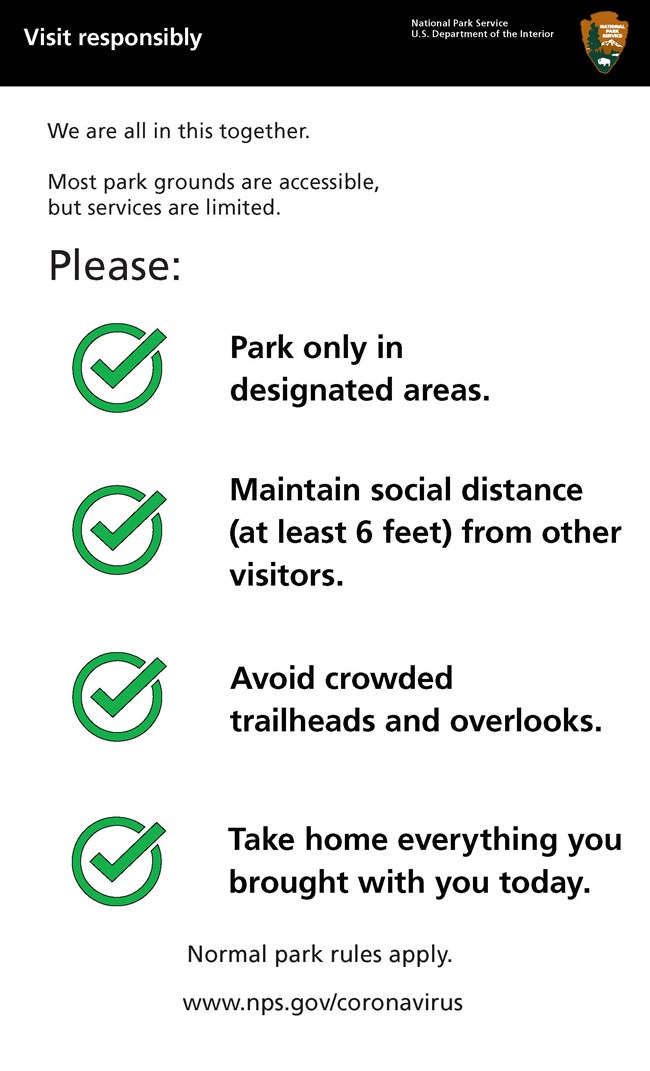 How is Rock Creek Park affected by Coronavirus (COVID-19)?

Following guidance from the CDC, state/local public health, and the National Park Service (NPS) Public Health Service, these facilities are temporarily closed until further notice:


Rock Creek Park Nature Center & Planetarium
Rock Creek Park Horse Center
Rock Creek Golf Course
Peirce Mill / Peirce Barn
Old Stone House
Tennis Center
Key Bridge Boathouse
Thompson Boat Center
Bathrooms in the park
Playgrounds in the park
Tennis courts in the park
Outdoor exercise equipment in the park

All park programs and events remain canceled until further notice.
Where it is possible to adhere to the latest federal, state, and local health guidance, outdoor spaces will remain accessible to the public.

Rock Creek Park is canceling permits and reservations and will not accept applications for demonstrations, special events, or park site reservations until May 15.

The NPS encourages people who choose to visit the national parks during this pandemic to adhere to guidance from the Centers for Disease Control and Prevention and state and local public health authorities to prevent the spread of infectious diseases. As services are limited, the NPS urges visitors to continue to practice Leave No Trace principles, including pack-in and pack-out, to keep outdoor spaces safe and healthy. See more information at www.nps.gov/coronavirus.
Last updated: April 6, 2020