Pets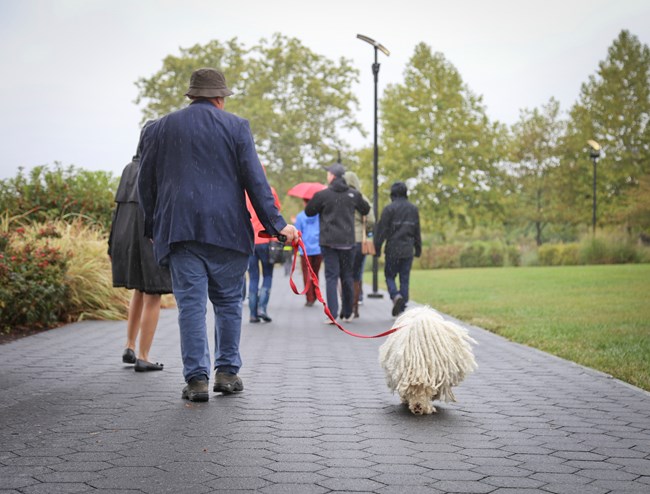 Rules for Pets in Parks
It is park policy for all pets to be kept on leashes at all times. This is for the safety of your pet, our visitors, and the park itself.

Pets may not be left unattended tied to an object.

Visitors with pets must pick up all pet waste and dispose of it in a trash receptacle.

Rules apply to all of the Rock Creek Park sites including Battery Kemble Park, Montrose Park, Glover Archbold Park, Dumbarton Oaks Park, and Meridian Hill Park.
Last updated: January 18, 2017