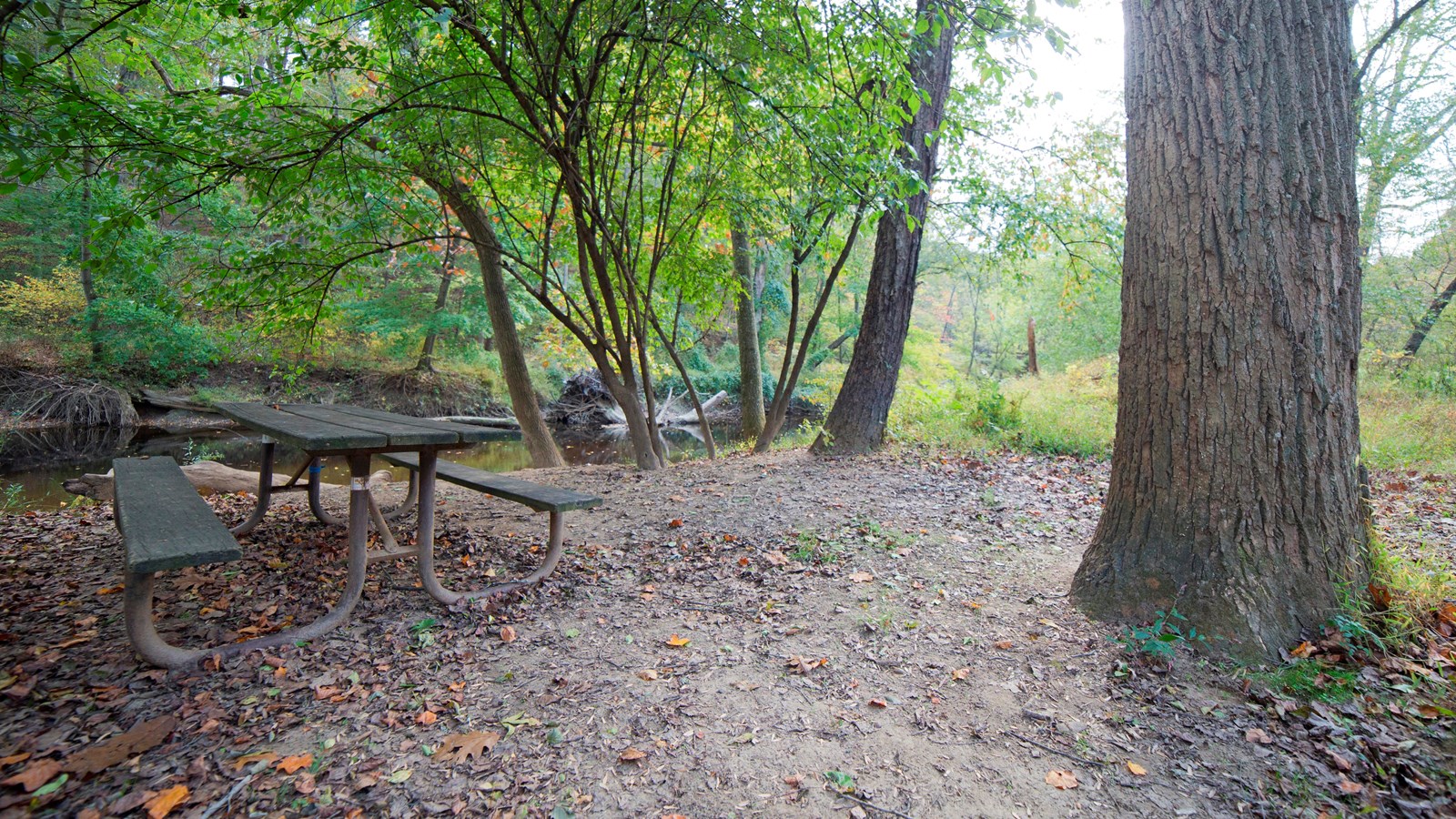 Significance:
Picnic Area
Information Kiosk/Bulletin Board, Parking - Auto, Picnic Table, Trash/Litter Receptacles
Location Description
Picnic Grove 9 is located on Beach Drive NW north of Sherrill Drive NW, which is closed to vehicular traffic on Saturdays, Sundays, and Holidays. The picnic area is only accessible from Beach Drive NW at the Joyce Road NW intersection. The picnic area is tucked into a grassy space between the road and the bank of the creek. The area is dotted with trees and several picnic tables are scattered through the area.
Restrooms
No- Public restrooms are located at Picnic Grove 6.
Parking
Yes- There is a medium-sized parking area available.

Reservations and Permits
This site is reservable in advance from April through November and available on a first-come, first-served basis from December through March.

To make a reservation, please go to the website www.recreation.gov and search for "Rock Creek Group Picnic Areas." You can also make reservations by phone at 1-877-444-6777 (10:00 a.m. - 10:00 p.m. ET).

Reservations are by the half day. A half day is from 9:30 a.m. to 1:30 p.m. and 3:00 p.m. to 7:00 p.m. (or dark whichever comes first).

All group activities of 25 or more people in Rock Creek must be registered under a special use permit. Visit our Permits and Reservations page for more information.

Contact United States Park Police to assist with Picnic Grove issues or if you think someone is occupying your reserved space- 1 (202) 610-7505.

Maximum Capacity
75 people
Last updated: December 28, 2022