Youth Conservation Corps (YCC)
COVID-19
June 4th, 2020
Regrettably, the Youth Conservation program has been cancelled for this summer. With the COVID-19 pandemic, this decision was made in order to help protect public, employees, YCC participants and their family's health and safety.
The YCC program in Redwood National and State Parks has proudly operated continuously since the early 1980s. This decision was not made easily or taken lightly. It is a matter of acting responsibly during these difficult times.
This is a very popular, rewarding and significant program. We are sorry for any disappointments and look forward to resuming the program next year.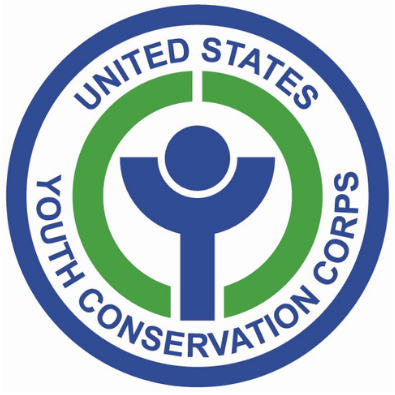 The National Park Service offers an opportunity for local youth between the ages of 15 and 18 to work at Redwood National and State Parks in the summer.

If you are not in our immediate area, across the country there are many Youth Conservation Corps (YCC) program opportunities with different public land management agencies. The purpose of the YCC is to introduce young adults to how cultural and natural resources are managed. Check to see if a YCC program is offered near you.

For Redwood National Park's YCC program, ten young adults will be randomly selected from all the applications we receive. Five will be from Humboldt County and five will be from Del Norte County. In spring every high school in both these counties will receive information and we will issue news releases to recruit applicants. This is not a residential camp program and we offer no housing, or transportation to duty stations.

A Redwood National Park YCC crew leader talks about how the YCC program benefits everyone.

Duration:

2 minutes, 55 seconds
YCC crew members share their work experiences at Redwood National Park.

Duration:

3 minutes, 39 seconds
How To Apply For Redwood's YCC Program
First, read the cover letter. Then, any interested young adults between the ages of 15 and 18 (cannot turn 19 during the program) can apply with this application.
Applications must be postmarked by 4:30pm on May 8th, 2020. The selection process will be done by random drawing from completed applications and applicants do not need to be present during the drawing. Chosen applicants will be notified the following week. Selected applicants will be required to have a background investigation completed and be fingerprinted in accordance with HSPD-12. A resume will be requested immediately to begin the background investigation. Other paper work will be provided to be submitted in a timely manner.


Enrollee Eligibility
Young women and men, 15 through 18 years of age, who are permanent residents of the United States, its territories or possessions, are eligible for employment without regard to social, economic, racial, or ethnic backgrounds. To be eligible, youth must:
Be at least 15 years of age on the first day of work, and not reach 19 years of age during summer employment as a YCC enrollee;
Be a permanent resident of the continental United States, its territories, possessions, or trust territories; and
Possess a Social Security card and have a work permit before the first working day of the YCC program.
Have housing because park housing is not available.
Have transport to their duty station.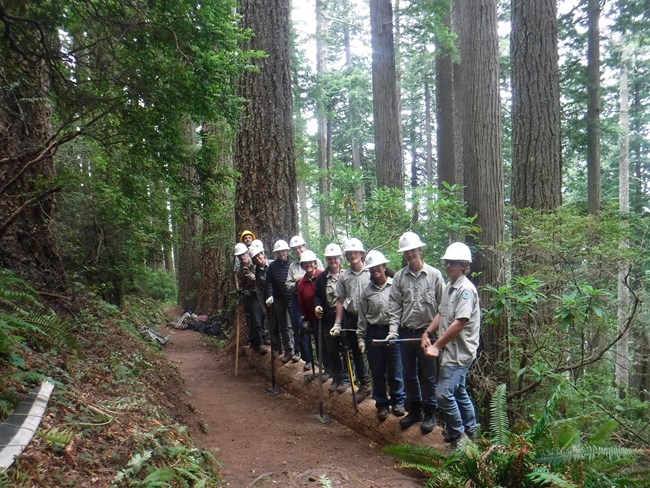 Additional Information
This program runs eight weeks beginning in June and ending in mid-August. The rate of pay is the current California minimum wage ($13.00 per hour in 2020). Applicants will be expected to work 40 hours per week. Local housing is not provided. All participants must bring their own lunch and provide their own transportation to and from either the parks' headquarters building in Crescent City or the National Park Service's Arcata office.
Specific work projects include: construction & maintenance of trails and bridges; invasive vegetation species removal; maintenance around historic structures; assist the prescribed burn program, hydrologists and fisheries biologists.
Participants will be required to do hard physical work, hike long distances and may be exposed to insects, poison oak, adverse weather, and difficult working conditions.
Natural and cultural resource education is incorporated into the eight-week program.
Hear First-Hand From Recent YCC Members
These short videos show the work and passion of YCC crew at the end of their summer in the redwoods.
Two YCC members talk about repair work that they did on a hikers' bridge.

Duration:

1 minute, 32 seconds
A YCC member talks about why and how he replanted ferns along the side of restored hiking trails.

Duration:

1 minute, 2 seconds
Four YCC members talk about the trail that they repaired.

Duration:

40 seconds
Two YCC members talk about their work experiences in the redwoods.

Duration:

1 minute, 20 seconds
Last updated: June 5, 2020