News Releases
July 07, 2017
Tolowa Nation Demonstration Dancers will perform
The Tolowa Nation, Redwood National and State Parks, and Redwood Parks Conservancy will co-host the Annual Tolowa Nation Honoring and Sharing Dance Demonstration at the Jedediah Smith Redwoods State Park day use area. The demonstration is intended to honor the elders and share Tolowa culture with the community.
April 21, 2017
Economic Benefits of Redwood National and State Park
Report shows visitor spending supports 550 jobs in the local economy
February 08, 2017
REDWOOD NATIONAL AND STATE PARKS SEEK TIPS ON ANOTHER ELK POACHING INCIDENT
ORICK, Calif. – The legs, internal organs and head of a female Roosevelt elk were found lying in foliage off Bald Hills Road in Redwood National and State Parks on Wednesday, February 1st. A blood trail and drag marks were found leading from the elk remains to Bald Hills Road. The poachers took a majority of the carcass and left the rest of the body to rot off the road. It is illegal to hunt elk in National or State Park lands at any time. Redwood National and State Parks (RNSP) law enforcement park rangers are asking for the public's assistance in identifying the poachers. Anyone with information about the crime is encouraged to call RNSP's 24-hour crime tip line at 707-465-7353. Callers can remain anonymous.
January 19, 2017
California Condor Reintroduction Planned for Redwood National Park
The National Park Service (NPS), the Yurok Tribe (tribe), and the US Fish and Wildlife Service (USFWS) will be holding five public meetings to present a plan to reintroduce California condors into Redwood National Park in northwestern California . The project would continue efforts to restore condors in California and would further the goal of returning the condor into its historical range by expanding the geographic scope of recovery efforts already in progress in southern and central California, the Southwest, and Baja California, Mexico.
November 02, 2016
Saving the CA condor from Extinction
NATIONAL PARK FOUNDATION PARTNERS WITH PACIFIC GAS AND ELECTRIC COMPANY, NATIONAL PARK SERVICE, AND YUROK TRIBE IN PROPOSAL TO RELEASE CONDORS IN REDWOOD NATIONAL PARK
September 01, 2016
2nd Year of Every Kid in a Park Pass.
Redwood National and State Parks launches Second Year of Every Kid in a Park Pass. Fourth Graders and their families are eligible for free access to public lands and waters nationwide.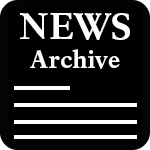 News Archive
Looking for the official word on past events?
You'll find them on our News Archive page.
Last updated: June 1, 2016