News Releases
November 13, 2017
Trailhead Robbery Report Proven False
Park law enforcement rangers have determined the report from tourists of being robbed at gunpoint near the Lady Bird Johnson (LBJ) trailhead of Redwood National and State Parks on Nov. 3 was not true.
November 02, 2017
Annual Candlelight Walk
CRESCENT CITY, Calif. – Tickets are available as of November 1st for the 28th Annual Candlelight Walk through the Ancient Redwoods scheduled for Friday, Dec. 1 and Saturday, Dec. 2, 2017, from 5 p.m. to 8 p.m. at Prairie Creek Redwoods State Park.This family-friendly event has become increasingly popular and will now be held over two consecutive nights.
October 17, 2017
Availability of Invasive Plant Management Plan for Public Review
The National Park Service (NPS) has announced the availability of the Invasive Plant Management Plan/Environmental Assessment for Redwood National Park and Santa Monica Mountains National Recreation Area for public review and comment.
October 03, 2017
Hike and Bike the Scenic Parkway
Beginning this Saturday, October 7, and continuing on the first Saturday of the month through May 2018, Redwood National and State Parks (RNSP) will again be closing the Newton B. Drury Scenic Parkway in Prairie Creek Redwoods State Park to all motorized vehicles
April 21, 2017
Economic Benefits of Redwood National and State Park
Report shows visitor spending supports 550 jobs in the local economy
January 19, 2017
California Condor Reintroduction Planned for Redwood National Park
The National Park Service (NPS), the Yurok Tribe (tribe), and the US Fish and Wildlife Service (USFWS) will be holding five public meetings to present a plan to reintroduce California condors into Redwood National Park in northwestern California . The project would continue efforts to restore condors in California and would further the goal of returning the condor into its historical range by expanding the geographic scope of recovery efforts already in progress in southern and central California, the Southwest, and Baja California, Mexico.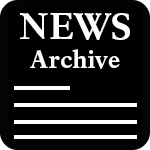 News Archive
Looking for the official word on past events?
You'll find them on our News Archive page.
Last updated: June 1, 2016