News Releases
November 02, 2016
Saving the CA condor from Extinction
NATIONAL PARK FOUNDATION PARTNERS WITH PACIFIC GAS AND ELECTRIC COMPANY, NATIONAL PARK SERVICE, AND YUROK TRIBE IN PROPOSAL TO RELEASE CONDORS IN REDWOOD NATIONAL PARK
September 26, 2016
1st Saturday from Oct - June
ORICK, Calif. – No motorized vehicles will be allowed on the Newton B. Drury Scenic Parkway in the Prairie Creek Redwoods State Park section of Redwood National and State Parks (RNSP) on the first Saturday of the month Oct. 2016 through June 2017. Closing the 10-mile through-route to motorized vehicles provides an opportunity for park visitors to safely experience the parkway without the danger and noise of cars and trucks. Come explore by foot, bicycle, skateboard, rollerblades or any other non-motorized vehicle! Dogs-on-leash are also welcome on the parkway, although are prohibited on the trails for the safety of both pets and wildlife.
September 01, 2016
2nd Year of Every Kid in a Park Pass.
Redwood National and State Parks launches Second Year of Every Kid in a Park Pass. Fourth Graders and their families are eligible for free access to public lands and waters nationwide.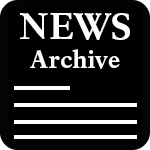 News Archive
Looking for the official word on past events?
You'll find them on our News Archive page.