News Releases
September 06, 2017
Backcountry Re-Opens
Due to an easing of conditions, from extreme fire danger to very high fire danger, backcountry camping areas within Redwood National Park are reopened to camping. To protect public safety, open fires still may not be used anywhere within the boundary of the National Park, including at backcountry camping areas. Fires are also prohibited in day use areas anywhere within Redwood National Park.
August 31, 2017
Backcountry Camps Closure
Due to the extreme fire danger in the immediate area, along with anticipated high temperatures and windy conditions this weekend, all backcountry camping areas within Redwood National Park have been closed until further notice.
August 03, 2017
Suspect in Campground Thefts Arrested
In the early morning of July 26th, campers in six different sites at Jedediah Smith Redwoods State Park woke to find personal belongings stolen from their vehicles and campsites. Items taken included bicycles, purses, passports, cell phones, cameras, credit cards and driver's licenses.
April 21, 2017
Economic Benefits of Redwood National and State Park
Report shows visitor spending supports 550 jobs in the local economy
January 19, 2017
California Condor Reintroduction Planned for Redwood National Park
The National Park Service (NPS), the Yurok Tribe (tribe), and the US Fish and Wildlife Service (USFWS) will be holding five public meetings to present a plan to reintroduce California condors into Redwood National Park in northwestern California . The project would continue efforts to restore condors in California and would further the goal of returning the condor into its historical range by expanding the geographic scope of recovery efforts already in progress in southern and central California, the Southwest, and Baja California, Mexico.
November 02, 2016
Saving the CA condor from Extinction
NATIONAL PARK FOUNDATION PARTNERS WITH PACIFIC GAS AND ELECTRIC COMPANY, NATIONAL PARK SERVICE, AND YUROK TRIBE IN PROPOSAL TO RELEASE CONDORS IN REDWOOD NATIONAL PARK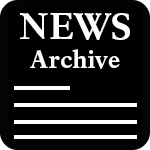 News Archive
Looking for the official word on past events?
You'll find them on our News Archive page.
Last updated: June 1, 2016