News Releases
January 19, 2017
California Condor Reintroduction Planned for Redwood National Park
The National Park Service (NPS), the Yurok Tribe (tribe), and the US Fish and Wildlife Service (USFWS) will be holding five public meetings to present a plan to reintroduce California condors into Redwood National Park in northwestern California . The project would continue efforts to restore condors in California and would further the goal of returning the condor into its historical range by expanding the geographic scope of recovery efforts already in progress in southern and central California, the Southwest, and Baja California, Mexico.
November 02, 2016
Saving the CA condor from Extinction
NATIONAL PARK FOUNDATION PARTNERS WITH PACIFIC GAS AND ELECTRIC COMPANY, NATIONAL PARK SERVICE, AND YUROK TRIBE IN PROPOSAL TO RELEASE CONDORS IN REDWOOD NATIONAL PARK
September 01, 2016
2nd Year of Every Kid in a Park Pass.
Redwood National and State Parks launches Second Year of Every Kid in a Park Pass. Fourth Graders and their families are eligible for free access to public lands and waters nationwide.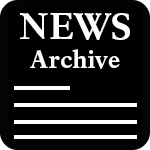 News Archive
Looking for the official word on past events?
You'll find them on our News Archive page.